best place to donate household items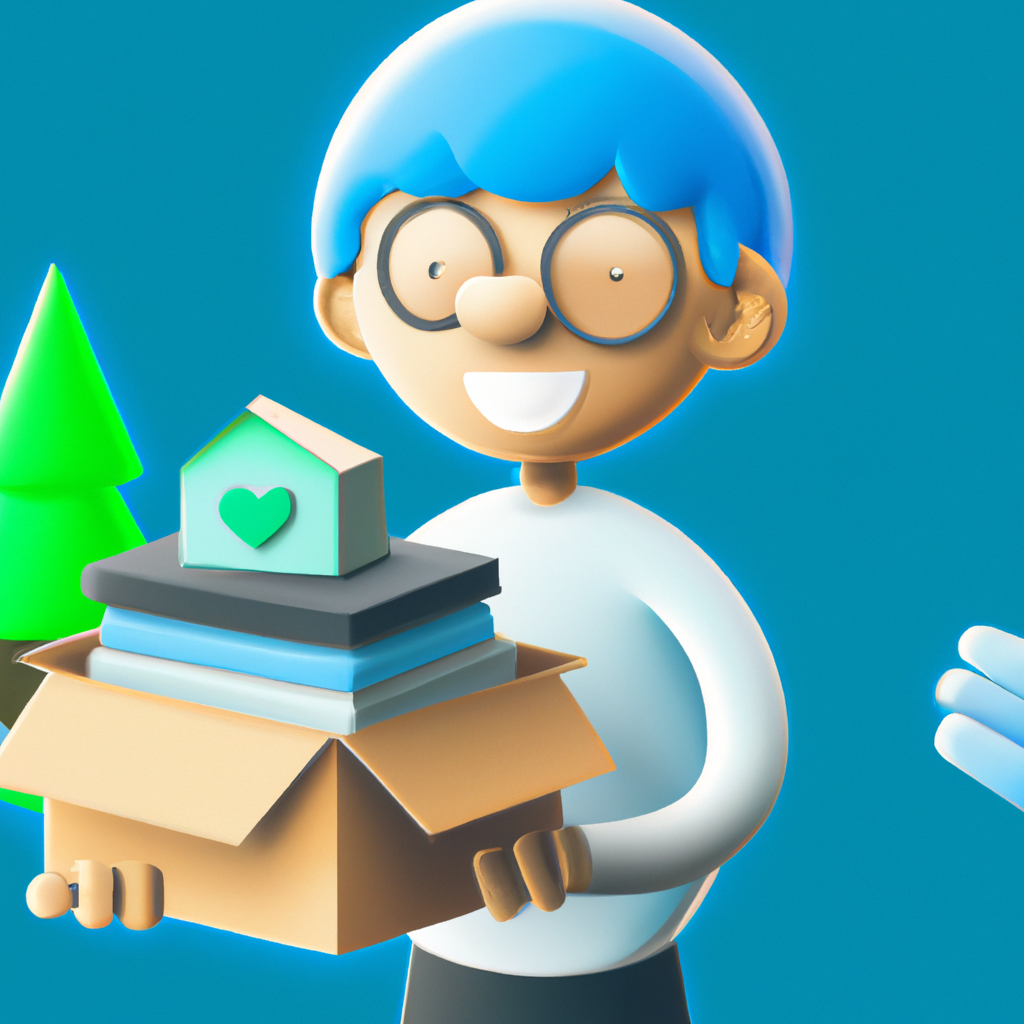 Best Place to Donate Household Items
If you are looking for the most suitable places to donate your household items, there are various options available. These options will depend on the type of item, your location, and the organization's goals.
Here are four potential places to donate household items:
Local Charities: Organizations such as Goodwill, Salvation Army, and Habitat for Humanity offer donation centers specifically for household items. They accept a variety of home goods including furniture, appliances, clothing, and more.
Online Marketplaces: Websites such as Craigslist, Freecycle, and Facebook Marketplace provide an excellent platform to give away household items to individuals who might need them.
Community Giveaways: Some cities organize events that invite residents to bring and take away items they no longer need.
Environmental Charities: Organizations such as GreenDrop accept donated goods and offer recycling services. They recycle or resell the items, and the profits go towards environmental causes.
It's essential to remember that each organization or platform has its set of rules and requirements. It is best to research the options available to you and find the one that aligns with your values and criteria.
According to Forbes, "In the United States alone, more than 20 billion pounds of clothing and textiles end up in landfills every year. Skip the garage sale and donate to local charities for a karma boost that won't break your back or your wallet.
Local Charities
Local non-profits that take household item donations abound. These charities work to help those in need and help you declutter your home. Here are five of them: Goodwill Industries, The Salvation Army, Habitat for Humanity ReStores, Dress for Success, and Bridging, Inc.
Each has its own mission, but all aim to better the community. Donations like clothing, furniture, and appliances can make a huge difference. However, some places have restrictions on what they can accept. Also, find out if they offer pickup or if you need to drop off your items.
Aside from donations, these charities often provide job training, education, and financial help. By supporting them, you can help build a stronger community and improve the lives of those less fortunate.
One of our friends donated their furniture to ReStores and not only felt good about decluttering their space, but helped provide families with affordable housing. If Marie Kondo taught us anything, it's that our clutter can spark joy in others. Use online donation platforms to easily pass on your stuff and let someone else find their spark!
Online Donation Platforms
Donating household goods is now easier than ever with the abundance of online options! Freecycle is one such platform, where members swap gifts. Goodwill's Give Shop is an online store, the proceeds of which go towards job training programs. Plus, you can find neighbors in need through Facebook Marketplace or local community groups.
World Vision and Oxfam both accept donations of kitchenware, clothing, furniture, and more, to help families around the world. Plus, with clean-outs, donors can send items in bulk to eliminate clutter and support vital causes.
The origin of online donation goes back over two decades, with eBay and Craigslist being some of the earliest digital marketplaces. People soon realized that their unwanted goods could be reused instead of going to landfills. Nonprofits then capitalized on this idea, creating platforms that allow people to make a difference with their unused belongings.
Thrift Stores
Thrift stores are a great way to donate reusable items! They offer cost-effective shopping, support a charitable cause and reduce environmental waste.
You can find affordable second-hand clothes and items in good condition.
Donating items to thrift stores helps local charities and communities.
Some stores even offer job training programs and education resources.
You can donate anything reusable, like clothing, books and appliances.
Unusable items are recycled in an environmentally-friendly way.
Plus, many thrift stores have added services like consignment sales and online shopping. Check your local store for unique specials on certain days or holidays.
One time I donated all my old clothes and some housewares – and returned weeks later to find out they were having a discount sale on donated clothing! Not only did someone else get access to my old stuff, but it made me happy that nothing was wasted.
Community Centers
Community hubs are great for donating household goodies! They're like a hub for the whole neighborhood, with services to help people. You can donate clothes, furniture and kitchen appliances. Donating helps those who can't afford such things, whilst connecting people through shared values. Plus, it helps the environment by reducing waste.
Before donating, it's best to check what centers need. Give them a call or check online for their wish list. This way you can make sure your donation goes towards the greatest good, without wasting time. Now you can effortlessly donate your items!
Homeless Shelters
Donating to homeless shelters is a great way to help those in need. They require items like bedding, towels, toiletries, and non-perishable food.
Also, many shelters have programs that teach job skills or educational opportunities. You can donate books, computers, and office supplies to support these programs.
Your donations can make a difference! Help people experiencing homelessness and give them a brighter future.
Be a mission with a purpose! Donate to a local homeless shelter today.
Women's Shelters
Donating can be a great way to help women and their families who have gone through domestic violence. Shelters accept items like bedding, kitchen supplies, and children's toys. Transitional Housing needs bigger items such as furniture and appliances.
Organisations often provide drop-off points or pick-ups for donations. Before donating, always check with your local shelter to make sure they need the item and are taking donations.
Also, don't forget about animal shelters! Donate and make a furry friend's day more comfortable – give them a comfy bed to sleep on!
Animal Shelters
Animal shelters offer respite for animals in desperate need. Donating the household items you no longer use to animal rescue centers is a great way to aid in the well-being of these animals. It not only reduces costs, but can also teach children about kindness and responsibility towards animals.
Further, donating specialized items such as flea collars and heartworm prevention medication can be beneficial too. Before donating, make sure to check with the organization to determine what is needed.
Give those old books a second life by donating them to schools and libraries – unlocking untold stories!
Schools and Libraries
Maximize the value of your unused goods by donating them to educational institutions. Free up some space in your house while providing access to reading materials for others.
Donate books, toys and educational items to schools, universities and libraries. They often need furniture, stationary items and electronics that are no longer in use.
Altruistic acts can make a difference in the education sector. Support the local community by donating your resources. And don't forget churches! Donate items in a clean and working condition, following guidelines set out by the institution. God works in mysterious ways, so maybe your old couch will become someone's Sunday nap spot!
Religious Institutions
Thinking of donating household items? Religious organizations can be great places to give! They often have outreach programs to help people in need. Plus, donations to religious orgs can be tax-deductible too!
Do your research first and make sure the organization aligns with your values. From large mainline denominations to smaller independent churches and temples, there are lots of options.
When donating, remember religious organizations may have specific requests. You can contact them or check their website to find out any needs they have.
Give back today and don't miss out! Donating your gently used items can make a positive impact on both those receiving the donations and your own community.
Recycling Centers
Recycling Centers are perfect for giving away used things in good condition. The centers gather unwanted stuff, arrange it, and share it with people who need it, which reduces waste in landfills.
Look at this table:
| Type of Recycling Center | Donatable Items | Acceptance Time |
| --- | --- | --- |
| Goodwill | Clothes, household items, electronics | During store hours |
| The Salvation Army | Clothes, furniture, appliances | During business hours |
| Habitat for Humanity | Building materials, furniture | Check website for donation times |
It's essential to know that some recycling centers may not take certain items or have particular guidelines. Before visiting the center, call or check the website for more details.
Here's a tip: Give away items when you don't need them any more instead of storing them. Regular donations help keep things tidy and benefit those in need.
Frequently Asked Questions
1. Where is the best place to donate household items?
The best place to donate household items can vary depending on your location and the type of items you want to donate. Some popular options include Goodwill, The Salvation Army, and local thrift stores or charities.
2. What items can I donate?
You can donate a variety of household items including clothing, furniture, electronics, and appliances. However, it's important to check with the specific donation center to see what items they accept.
3. Can I donate used items?
Yes, many donation centers accept used items as long as they are in good condition. However, it's important to check with the specific donation center to see what their guidelines are for accepting used items.
4. How do I prepare my items for donation?
You should clean and organize your items before donating them. Make sure they are in good condition, and consider packaging them securely for transport to the donation center.
5. Is there a tax deduction for donating household items?
Yes, you may be eligible for a tax deduction for your charitable donation. Be sure to ask for a receipt when you donate and consult with a tax professional for guidance on claiming the deduction.
6. Can I schedule a donation pick-up?
Many donation centers offer pick-up services for larger items, such as furniture or appliances. Contact the center directly to see if they offer this service and how to schedule a pick-up.