Learn How to Draw a Bat in this Step by Step Bat Drawing Tutorial
How to Draw a Bat has never been easier, thanks to this comprehensive step-by-step tutorial designed for beginners and kids alike.
Whether you're looking to create a spooky Halloween decoration or simply want to expand your artistic skills, this guide has got you covered.
From essential materials to easy-to-follow steps, we've streamlined the process to make it as straightforward as possible.
Keep reading to find out How to Draw a Bat.
You might also like:
How to Draw a Bat?
To draw a simple cartoon bat, start with these easy steps by first sketching a circle for the head and an oval shape beneath it for the body.
Next, add two triangles at the top of the circle for the ears and draw two curved lines extending from the sides of the body to create the wings.
Finish the bat tutorial by adding wavy lines to connect the ends of the wing lines, and then add facial features like eyes and a mouth within the circle for the head.
How to Draw a Bat A Step by Step Tutorial
Are you wondering, How can I draw a bat in a realistic manner?
Or perhaps you're looking for a bat drawing tutorial that's fun and easy for kids?
Whether it's Halloween drawing fun or a year-round activity, this step-by-step tutorial will teach you how to draw a bat with ease.
We even have a bat coloring page to make the experience more interactive!
Step 1: Draw the Bat's Head
Start by drawing a circle on the paper to represent the bat's head. 
Whether you're using a marker or pencil, this is the foundational step in your bat drawing journey.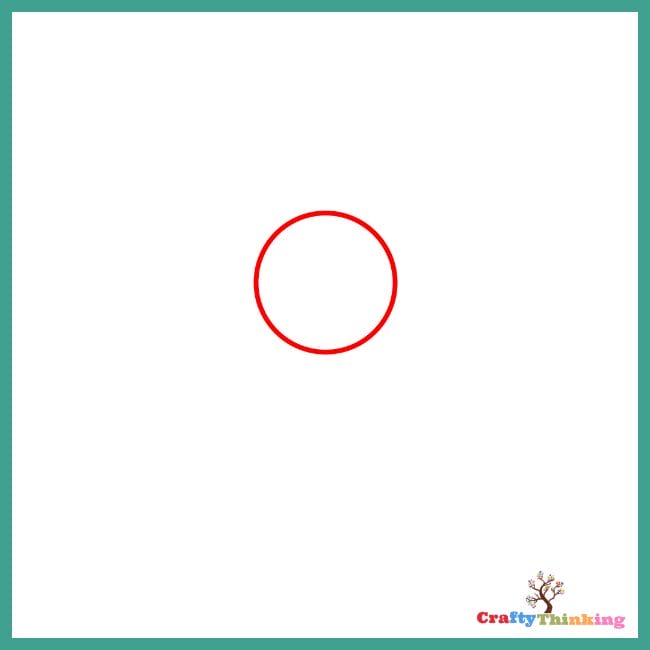 Step 2: Sketch the Bat's Body
In this step, draw two curved lines extending from the lower part of the circle. 
These lines should meet at the bottom to form an oval shape, creating the body of the bat. 
This is a simple drawing of a bat, but it sets the stage for more details.
Step 3: Add the Ears and Facial Features
Now, draw two triangles at the top of the circle to symbolize the bat's ears. 
Within the circle, sketch the bat's eyes, nostrils, and mouth. 
This step adds character to your bat's face and is essential for those wondering how to draw a bat's anatomy.
Step 4: Draw the Wings
Extend two curved lines from the intersections of the head and body. 
These lines should rise slightly and then slant away from the head. 
This step is crucial for those interested in learning how to draw bats easy and effectively.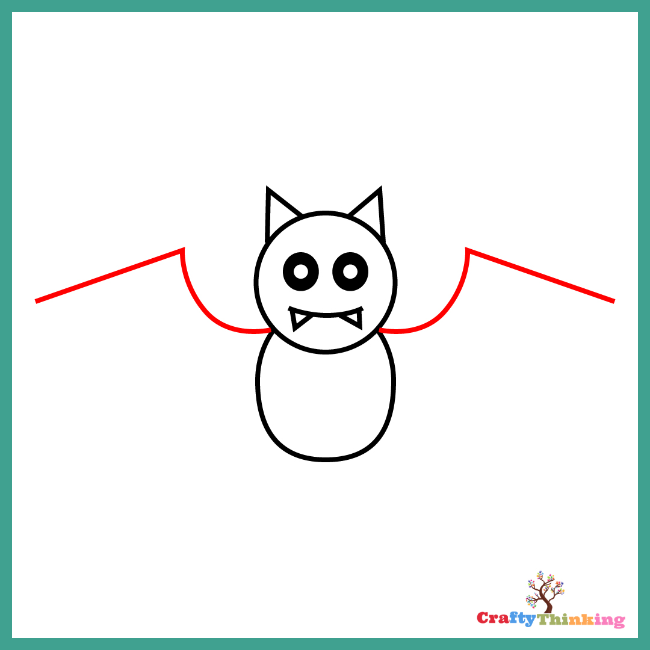 Step 5: Add Wing Details
From the lines drawn in the previous step, extend two more lines downward but leave them hanging midway. 
This adds depth and detail to your bat's wings.
Step 6: Complete the Wings
Finish the wings by drawing wavy lines that connect all the ends of the wing lines from steps 4 and 5. 
Make sure these lines curve inward between two successive ends of the wing lines. 
This is your step 6 in this easy step-by-step bat drawing tutorial.
Step 7: Color Your Bat
If you're interested in bat coloring, this is the step for you. 
Use crayons or colored pencils to add color to your bat drawing. 
This step is especially fun for kids learning how to draw a bat for Halloween or any other occasion.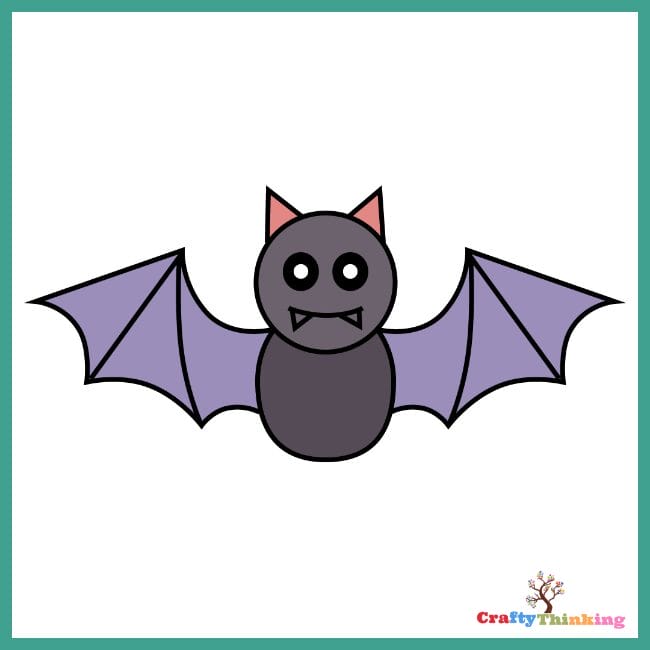 Congratulations
You've just completed this easy how-to-draw tutorial, and now you know how to draw a bat! 
Whether you followed this as a Halloween drawing activity or just for fun, we hope you found these steps easy to follow. 
Keep practicing how to draw a flying bat, and you'll become a pro at drawing bats in no time!
Frequently Asked Questions
Here are some frequently asked questions about How to Draw a Bat. Get some quick answers to everything you need to know.
What sets this step-by-step bat tutorial apart from similar Pinterest boards?

This draw a bat tutorial offers a comprehensive, easy step-by-step how to draw guide that's perfect for beginners and young artists.

Unlike similar Pinterest boards that may only offer pictures or partial steps, inside you'll find an easy step-by-step guide complete with drawing instructions and a drawing lesson.

It's almost like having a personal art teacher guide you through each step.

Is there a printable bat coloring page for this tutorial?

Yes, we offer a printable PDF coloring page that's ready to use.

This is especially great for little ones who want to add their own flair with different colors.

It's free and available in high resolution.

Any recommended bat drawing guides to complement this tutorial?

If you'd like to learn more, we have similar posts and additional drawing guides that delve deeper into the design of this bat, including its nocturnal features and how to make it look more realistic or furry.

These guides are perfect if you're looking to get no-prep, in-depth knowledge.

How can this bat drawing be used for Halloween decorations?

This easy bat drawing can be transformed into a Halloween silhouette or template for your decorations.

Since it's Halloween time, you can even use watercolor paints to give it a spooky, crafty look.

It's something for everyone, from young artists to those who are more experienced.

What basic pencil techniques are essential for this bat drawing project?

For this bat sketch, light pencil techniques are crucial.

Start to draw with a light pencil to create a horizontal line running across and a vertical line for symmetry.

As you progress, you can add slightly curved lines and arches to give the bat its unique shape.

Zig-zag lines can also be used for detailing.
Wrapping Up How to Draw a Bat
How to Draw a Bat Step By Step has been an exciting journey, and we hope you've enjoyed every moment of it.
From sketching the initial circle for the bat's head to adding the final touches with coloring, this tutorial aimed to make the process as simple and enjoyable as possible.
Whether you're a beginner or have some experience, these steps were designed to help you create a bat drawing you can be proud of.
I hope you gain value from How to Draw a Bat Step By Step.
If you like this article about How to Draw a Bat and would like to know more, please comment below.