The Ultimate Guide to a Complete Baby Registry: From Birth to Toddlerhood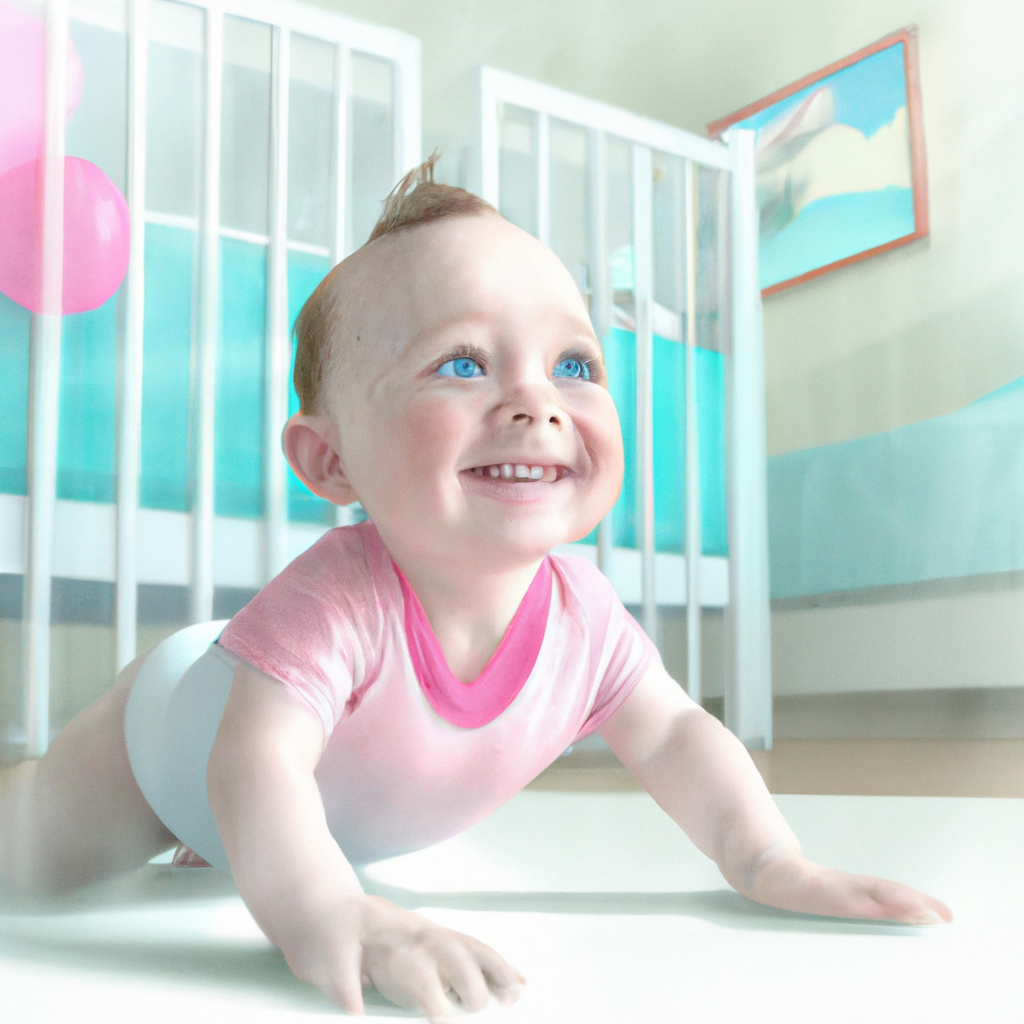 Introduction to Baby Registry
Creating a baby registry can be overwhelming for new parents. It's important to get items that will last from birth to toddlerhood. Here are three essential points to consider:
Basic necessities: Diapers, wipes, feeding bottles, breast pumps, and pacifiers
Nursery essentials: Crib, mattress, changing table, dresser, and diaper pail
Car Seats & Strollers: Infant car seat, convertible car seat, and stroller (travel system or umbrella stroller)
Choose items that are functional and durable. High chairs and playpens are great for their development. Registering for bigger items like cribs or strollers can qualify you for discounts on other must-have accessories. Stock up on diapers, and don't forget the coffee for late-night changes.
Essential Items for a Newborn Baby
As a new parent, it can be overwhelming to figure out what items are essential for your newborn baby. Ensuring that you have all the right items can make the transition into parenthood less stressful. Here are some must-have items to consider:
A crib or bassinet for safe sleeping arrangements
Diapers, wipes, and diaper cream for diaper changes
Clothing, including onesies, sleepers, and hats
A car seat for safe transportation
It's important to note that every family's needs may differ, but these items are a good starting point to ensure your baby's basic needs are met. Consider investing in a baby carrier, as it can make it easier to get things done while still holding your baby.
Pro Tip: Don't feel like you need to go all out and buy everything at once. Start with the essentials and add items as you go. It can be helpful to make a list of items you think you'll need and then prioritize them based on your budget and needs. Don't bother buying newborn clothes, they'll just outgrow them by the time you finish reading this sentence.
Clothing
Newborn Attire
Finding the right outfit for a newborn can be a challenge! Here's some items that are essential:
Onesies and Bodysuits – Perfect for the first few weeks. Easy to put on and take off, with snap closures for diaper changes.
Sleepsuits or Gowns – A one-piece garment for nighttime diaper changes without undressing. Cozy and warm.
Hats and Mittens – Babies lose heat quickly through their head, so hats are important. Mittens help prevent scratches.
Babies grow fast, so buying too many clothes at once is not necessary. Consider secondhand items or borrowing from friends/family to save money.
Comfortable clothes provide the right warmth and keep babies feeling at ease. Diaper changes may be a pain, but not as much as a newborn's scream when they're wet!
Diapering Essentials
Newborns have changing needs, and diaper changing is a must-do for parents. Here are the diapering essentials to make it easy and hygienic:
Diapers – Invest in high-quality disposables or reusables that fit comfortably.
Baby wipes – Keep baby's skin clean after changing diapers.
Diaper cream – Remove soiled diapers & soothe baby's bottom with a diaper rash cream.
You need to change diapers regularly. If using reusable cloth diapers, have enough cloth inserts & covers. Some babies may need additional items like waterproof mattress protectors or odor neutralizing sprays.
One mom learned the importance of stocking up on diapering essentials & keeping them close. Formula-feeding won't be as messy as breast milk!
Feeding Essentials
To feed a newborn, you need resources. Here are five must-haves:
Breast Pump – For expressing milk when away from baby or having difficulty nursing.
Bottles + Nipples – To feed pumped milk or formula.
Bottle Brush – To keep bottles clean, removing bacteria and dirt.
Burp Cloths – Absorbent materials to avoid clothing stains and keep baby dry.
High Chair – Safe seating when the baby starts solids. Plus, it teaches independence.
Also, nursing mothers can get nipple shields if they're in pain while breastfeeding. My friend found relief with them and was able to nurse without discomfort.
Nursery Items
Parents-to-be need to get ready for their baby's arrival. To ensure comfort and safety, here are six essential items for their nursery:
A safe crib with a fitted mattress.
A comfy chair or rocking chair for feeding and soothing.
A dresser or closet to store clothes and items.
A baby monitor to hear them even when not in the same room.
A nightlight or dimmer switch for nighttime changes.
Window coverings to keep UV rays out and regulate room temperature.
For added comfort, consider decorating the walls with calming colors or adding sound machines. Organic bedding made from natural materials can help your baby's health and sleep quality. Pick furniture that is both functional and stylish. A well-equipped nursery is good for both baby and parents. Plus, you'll need some quality bathing and grooming products!
Bathing and Grooming Products
For the little ones, hygiene and cleanliness is a priority for parents. Caring for your newborn's delicate skin can be a daunting task. But, with the right bath and grooming products, it can be a breeze. Get:
Organic Baby Soap – free of harsh chemicals such as parabens, sulfates, and phthalates.
Baby Shampoo – mild and specifically designed for babies.
Baby Lotion – to keep baby's skin moisturized.
Cotton Balls or Swabs – to wipe off dirt or mucus from delicate areas.
Also, get a soft brush and non-toxic nail clippers to keep your baby's nails trimmed. Cleanliness has been embraced by cultures and countries throughout history. Romans would bathe in public baths, while Egyptians used oils in their bathing rituals. To take proper care of your baby, you'll need more than what the Kardashians have on the red carpet!
Gear and Accessories
Essential Gear and Accessories for a newborn? Here you go! Some of the must-haves are:
Strollers
Baby monitors
Carriers/sling wraps
Breast pumps/formula
Nursing pillows
Diapers
Wipes
A changing pad
Burp cloths
Plus, designate a spot for diaper disposal. These items make life easier and keep your baby safe and healthy. Pro Tip: Buy neutral colours or patterns to get the most use out of each item. They grow so quickly, you won't have time to say "college tuition"! Costs range from $20-$500+.
Items for a Growing Baby
As your baby grows, their needs change. Therefore, it is important to have a set of essential items to aid in their development. This section covers must-have items for a developing baby.
The following are some essential items for a growing baby:
Activity mats to promote cognitive and motor skill development
High chairs for comfortable and safe feeding
Potty training essentials, such as potties and training pants, when baby is ready to transition
Convertible car seats for safe and long-term traveling needs as baby grows
To ensure your growing baby's safety, make sure to invest in items that adhere to safety regulations and are age-appropriate. Keep in mind that purchasing quality items can save you money in the long run.
It is important to regularly check that your baby's car seat is properly installed for maximum safety. Who needs a fashion sense when you can just dress your baby like a tiny adult?
Clothing for Infants and Toddlers
When dressing babies and toddlers, there's lots to consider: comfort and practicality. Here're some essential items:
Soft Onesies: Bodysuits with snap closures. Wear 'em alone or pair with pants. Easy access for diaper changes.
Sturdy Sleepers: For bigger babies. Zipper or button closures keep 'em warm at night and easy to dress in the morning.
Outerwear: As toddlers become more mobile, they need protection from the elements. Coat, raincoat or lightweight jacket.
When buying clothes for growing babies, opt for machine-washable and simple to care for. Avoid ties and ribbons. Choose soft, breathable fabrics like cotton or bamboo blends. Also, look out for rough seams or tags that could irritate skin.
Think about how each piece of clothing will work with others owned by your infant/toddlers. Layers provide warmth and flexibility depending on the weather.
All these factors'll ensure your baby stays comfy and safe through their growth stages!
Diapering Essentials for Growing Babies
Babies grow so quickly! So, their diapering needs change. Taking proper care of their delicate areas is super important for their health. Here are some essential diapering items parents should think about:
Diapers: A must-have. Choose the right size and look for quality absorbent material to keep babies dry.
Diaper rash cream: Soft skin can get rashes from being damp too long. A good cream can help.
Wipes: Clean messy bottoms, faces, and hands while also keeping hygiene.
Changing pad: Get a waterproof, easy-to-clean pad for swift diaper changes on-the-go.
Parents should consider their baby's growth, nutrition, and individual needs when picking out the essentials. Every baby is different. Some may need more frequent changes, others may have sensitive skin with allergies or eczema. Picking the right products will help them stay clean and comfortable.
My friend had too many diaper options and felt overwhelmed. But talking to her healthcare provider helped her find the best one – one that saved them from diaper rashes. Feeding time with a growing baby is like a never-ending buffet with the main guest who keeps rejecting the menu!
Feeding Essentials for Growing Babies
As babies grow, their nutrition needs change. This piece focuses on the must-have feeding items for infants.
A nursing pillow for comfortable breastfeeding.
A breast pump, bottles and formula for working moms.
Feeding bottles with different sizes and shapes of nipples.
Baby spoons, forks and plates to introduce self-feeding.
Burp cloths to avoid messes on clothing.
Sippy cups to transition from bottle to cup.
Parents need to talk to their pediatrician about individualized nutrition for their baby. The American Academy of Pediatrics recommends breast milk as the best nutrition for infants.
Grow your own little human with the must-haves in their nursery!
Nursery Items for Growing Babies
A newborn becoming a growing baby means the nursery items needed change too. Here are some variations of 'Nursery Items for Growing Babies' to aid their development:
Convertible Crib – Adjustable height settings to grow with the baby.
Changing Table – Safe spot and storage for diapering essentials.
Glider Rocker or Recliner – Comfy spot to bond with the baby while feeding or reading stories.
Baby Monitor – Supervision without disturbing sleeping child.
Toys and Books – Stimulate cognitive, language, and motor development.
Diaper Pail – Controls odors from dirty diapers.
Lighting must be adjusted according to time of day. Good ventilation is also key for airflow. Snug clothes and comfy sleepwear help babies feel cozy.
The American Academy of Pediatrics1 warns that overheating during sleep increases the risk of SIDS. So, room temperature must be monitored carefully.
Plus, have the right soaps and shampoos to keep your growing baby squeaky clean!
1(https://www.aap.org/en-us/about-the-aap/aap-press-room/pages/Updated-Recommendations-for-a-Safe-Infant-Sleep-Environment.aspx)
Bathing and Grooming Products for Growing Babies
For a clean and happy baby, specific care products are essential. Here are some must-haves:
Soft washcloths and towels
Baby shampoo and body wash
Baby lotion or cream for dry skin
Gentle brush or comb for hair
Nail trimmers or scissors
Bath tub suitable for babies
Gently washing with recommended baby products is key. Water contact around their ears should be avoided.
My colleague recently visited a friend with a newborn rash on their face – caused by non-baby-specific products. This shows how important it is to use the right items for our babies, and stay informed.
Just when you think you have all the gear – they grow again!
Gear and Accessories for Growing Babies
Parents know: caring for a baby means having the proper gear. Here are three must-have categories for their growing needs.
Feeding Gear: Sterilizers, warmers, high chairs – all help to keep your baby safe and comfy.
Sleeping Accessories: Co-sleepers, bassinets, and cribs are essential for sleep.
Playtime Essentials: Toys are key for learning and development. Soft toys, blocks, activity mats – they give hours of fun!
Remember, every baby is unique. Tune in to what suits your baby best.
Investing in quality gear is worth it. For example, an activity gym promotes gross motor skills and hand-eye coordination. Seeing my niece's face light up was priceless!
Safety items – even those that look like 'baby jail' – are totally worth it.
Safety Items for Babies and Toddlers
As per the safety requirements for infants and young children, certain items must be included in the registry to ensure their protection. Caring for your babies and toddlers can be challenging, but with accurate planning and proper tools, it will become easier to keep them away from harm's way.
Some essential Safety Items for Babies and Toddlers that must be included in the registry are as follows:
Outlet covers and safety gates that prevent accidental falls and electric shocks.
Baby monitors with sound and motion sensors that detect sudden movements or sounds from your child's room.
Cabinet and drawer locks to keep sharp or hazardous items out of reach of their curious hands.
Baby proofing tools like corner protectors, door stoppers, and anti-tip straps for furniture that can tip over.
Appropriate car seats, booster seats, and high chairs that meet the safety standards according to your child's age and weight.
Besides these items, parents must ensure the safety of their child in unique ways. For instance, keeping the floors clean and dry, installing smoke and carbon monoxide detectors, and limiting bathwater temperature to avoid accidental burns.
As an additional suggestion, it's best to purchase items that come from well-known and trusted manufacturers and brands. These brands usually utilize the best quality materials and design their products with safety as their top priority. Ensure to read the instructions carefully and utilize the items as recommended for maximum protection.
Make your home as safe as a padded cell without making it look like one with these childproofing essentials.
Childproofing Essentials
Infant Safety Products – a Must for Parents and Caregivers!
Parents and caregivers must prioritize the safety of babies and toddlers. Essential safety items include:
Secure baby gates – to block off stairs, kitchens and other dangerous areas.
Outlet covers – to protect curious fingers from electrical outlets.
Corner guards – to stop sharp furniture corners hurting little ones.
Cabinet locks – to keep children away from hazardous materials, like cleaning supplies.
It's essential these safety products are installed correctly. Although these four points are vital, parents can take further steps to safeguard their children.
Safety is always a priority when it comes to children. Accidents can happen, even with all precautions taken. By being alert and protecting our little ones, we can reduce the risk of harm.
The National Safety Council reports that falls are the main cause of non-fatal injuries for children aged 0-4. It's clear why infant safety products are so necessary for prevention.
To keep your baby safe and happy, these health and wellness products are like magical potions (without the weird stuff!).
Health and Wellness Products
As parents, our top priority is to ensure the health and wellness of our little ones. There are many products to help with this. They give infants and toddlers an overall boost in well-being.
During pregnancy, health and wellness aids are useful for the mother's wellbeing. After the baby is born, breathing and comfort is improved with nasal aspirators, thermometers, and humidifiers.
Feeding is made easier with nursing pads and teethers that support oral development. Car seats and baby-proofing kits provide safety. Baby monitors help caregivers even when they're away from the baby.
Using these products doesn't guarantee safety, though. You still need to be careful.
According to Safe Kids Worldwide, "69% of parents confirmed they exercise caution within their homes." Add these products to your baby registry – who knows when your little one will surprise you!
Miscellaneous Items for a Baby Registry
Paragraph 1:
For a comprehensive baby registry, certain items must be included. The category of items referred to as 'Other Considerations' should not be overlooked.
Paragraph 2:
Safety products, such as baby gates and door stoppers, should be on the registry to ensure that the child is kept secure.
Diapering accessories, including changing pads and diaper disposal systems, will make diaper changing less stressful.
Storage solutions, such as toy chests and closet organizers, are essential for keeping the nursery tidy and organized.
Miscellaneous items like baby carriers and teethers may not be necessities, but they can certainly come in handy.
Paragraph 3:
Ensuring that you have adequate outdoor accessories like a stroller, sunscreen, and picnic blankets for outdoor play and family outings with your baby is crucial for those early bonding experiences.
Paragraph 4:
Pro Tip: Remember to keep your baby registry updated throughout your pregnancy, but also after the baby is born to add or remove items based on your needs and preferences.
Give your baby a head start in life with these books and educational items, or just let them play with the box like a normal baby.
Books and Educational Items for Babies
Books and educational resources for infants are a great addition to any baby registry. Parents can start their child's learning journey from a young age with these materials! Here's a list of six options:
Board Books – These strong books with pictures and easy-to-read text are ideal for infants. They let parents and caregivers read aloud, introducing basic language skills.
Bath Books – Waterproof books which can be taken in the bathtub are fun and educational. They're great for engaging babies when they don't usually show interest in playtime or storytime.
Soft Books – Fabric books with different textures help infants explore with their sense of touch. These materials are great for tummy time.
Flashcards – Bright colors aid in visual learning, helping with color recognition, object identification, and vocabulary-building.
Sensory Boxes – Anything goes here! Fill a shoebox-sized container or trays with rice, finger paint, or fabrics of different textures, patterns, and shapes. It's a great way to entertain young learners during playtime.
Melodic Learning Toys – From musical instruments like drums and xylophones that kids can learn to hold and hit in tune, to interactive toys programmed with nursery rhymes—it's both learning and a rock concert!
Also, look for books and educational materials that show diversity. This will help break down representation barriers.
My friend shared a story about her experience of reading material to her 6-month-old that helped foster emotional intelligence. I didn't realize the importance of this until I saw how reading selections could help. Who needs a unique name when you can get a personalized onesie?
Personalized Gifts for Babies
Personalized Presents for Infants!
Custom gifts are a super way to make the mama and papa of an infant feel special. Some ideas for a personal present for their baby registry:
A blanket with their baby's name
Custom wall art
Engraved silverware
An embroidered stuffed animal with their baby's name or birthdate
Another good idea is to give a special book made just for the infant. Make it unique – tailor it to their likes, hobbies, and temperament.
Pro Tip: Before you get the present personalised, check for typos. Double, triple check that all the spelling is right. Cos let's be honest – all mama and papa really need is a good rest and some peace and quiet!
Gifts for Mom and Dad
Gifts for Expectant Parents: Pamper the new parents-to-be with these perfect gifts!
Soothing Spa Basket – Bath products, candles & massage oil.
Restaurant Gift Cards – Treat them to dinner at their favorite spot!
Books – Get them books on parenting, travel, or relaxation.
Movie Night Basket – Popcorn, candy & DVDs for a cozy night in.
Couples Massage Gift Certificate – To help them relax and unwind.
For busy parents-to-be, these gifts offer much-needed relaxation and date night options. Plus, custom 'coupon books' for favors like laundry or cooking dinner make life easier after the baby arrives.
My husband surprised me with a 'babymoon' vacation before our daughter was born. Flowers, massages, and beach walks were exactly what we needed before life changed forever.
Building a perfect baby registry? It's possible, but you'll spend far more than you planned.
Conclusion: Final Thoughts on Building the Perfect Baby Registry.
As you close in on the completion of your baby registry, think back on all that has been done. Things to remember:
Equalize between what is essential and not essential that fits your and Baby's needs.
Quality > Quantity.
Keep safety in mind when selecting items.
Must include diapers, wipes, and feeding essentials.
Be mindful of the budget and include affordable options.
Most importantly, trust yourself and don't be shy to ask experts for help.
For a special touch, add personalized items like monograms or custom themes to make it fun for both you and Baby.
Tip: Taking the time to construct a practical and meaningful registry can save you lots of stress in the future and let you focus more on creating wonderful memories with your family.
Frequently Asked Questions
Q: What items should I include on my baby registry?
A: When creating a baby registry, it's important to think about everything your baby will need from birth to toddlerhood. Some key items to consider include a crib, stroller, car seat, diapers, wipes, clothing, nursing supplies, a baby monitor, and toys.
Q: Can I include items that are not traditionally considered "baby" items on my registry?
A: Yes, you can include anything you feel would be helpful for you and your baby. Some unique items to consider adding to your registry include a sound machine, high-quality baby carrier, or a book about parenting.
Q: How many items should I add to my registry?
A: It's a good idea to add a variety of items to your registry, but try to avoid going overboard. Aim for around 50-100 items to give your loved ones a good selection to choose from.
Q: Can I add more items to my registry after it has been created?
A: Yes, most registries allow you to add and remove items even after it has been shared with family and friends.
Q: Can I register for expensive items like a crib or stroller?
A: Absolutely! Remember, a baby registry is a tool for your loved ones to help you prepare for your new arrival. Don't be afraid to add bigger-ticket items that you will need and use for years to come.
Q: When should I create my baby registry?
A: It's a good idea to create your baby registry early on in your pregnancy so you have plenty of time to prepare and can start sharing it with your family and friends.