Best Printable Coloring Pages for Kids: Download, Print, Color!
Welcome to our list of The Best Printable Coloring Pages for Kids. 
Whether you're a parent, teacher, or simply someone who loves to draw, this guide is packed with creative ideas and resources. 
Discover why coloring is not just a pastime but a gateway to imagination, creativity, and skill development.
Keep reading to find out the Best Printable Coloring Pages for Kids that you're sure to love!
You might also like:
What are Printable Coloring Pages?
Printable coloring pages are digital templates that can be downloaded and printed for coloring.
They offer a convenient and cost-effective way to access high-quality designs.
List of Cool Coloring Pages
Dive into a curated collection of the coolest coloring pages that cater to all age groups and interests.
From intricate patterns to fun characters, there's something for everyone.
Explore Now!
Unleash your inner artist with our Digital Monster Halloween Coloring Book. Featuring 25 iconic creatures, it's the ultimate spooky delight for horror enthusiasts! Made by
CraftyThinking
10 Best Coloring Books You Can Find
Discover the top 10 coloring books that have captured the hearts of enthusiasts worldwide.
Each book promises a unique and immersive coloring experience.
Pick Yours!
Bestseller No. 1
Beach Kids 24 Bulk Coloring Books for Ages 4-8 – Assorted Licensed…
This Beach Kids exclusive 24 coloring book set for kids is the ultimate coloring pages bundle for boys and girls of all ages….
Featuring favorite characters from across the following 24 franchises: 1) Mickey; 2) Minnie Mouse; 3) Avengers; 4) Paw…
Also features Beach Kids unique licensed title: Rex-Man and the Space Guard Pirates. These trademarked characters are sure to…
No duplicate titles. Full-size books measure approximately 8 x 11 inches and contain 32 pages each. Over 500 coloring pages…
Bestseller No. 2
Bestseller No. 3
Bestseller No. 4
Bestseller No. 5
Bestseller No. 6
24 Pack Small Coloring Books for Kids Ages 4-8, 2-4 – Bulk Coloring…
Crenstone Exclusive 24 Pack Small Coloring Books for Kids Ages 4-8, 2-4 – Bulk Coloring Bundle Classroom Rewards, Prizes,…
This bulk small coloring book set for preschool, kindergarten, and elementary classrooms includes 24 mini coloring books for…
This classroom coloring book pack contains an assortment of favorite characters from Disney, Nickelodeon, Dreamworks, and…
These mini coloring books are the perfect kindergarten, preschool, or pre-k classroom must haves for boys and girls alike….
Sale
Bestseller No. 7
Bluey: Big Backyard: A Coloring Book
Penguin Young Readers Licenses (Author)
English (Publication Language)
64 Pages – 02/23/2021 (Publication Date) – Penguin Young Readers Licenses (Publisher)
Sale
Bestseller No. 8
Crayola Epic Book of Awesome, All-in-One Coloring Book Set, 288 Pages,…
288 coloring pages: a delightful compilation of our favorite coloring pages from the uni-creatures, Sloths love llamas, Squad…
Coloring book for boys & Girls: kids love to color, and with well over 200 pages of coloring fun, this one coloring book will…
Glitter animal stickers: to add to the fun, kids can use the 2 sticker sheets included to decorate their coloring pages, or…
Colorful characters: the imaginative creatures featured in these coloring pages inspire kids to be creative with their color…
Bestseller No. 9
Sale
Bestseller No. 10
Crayola Paw Patrol Coloring Book with Stickers, Gift for Kids, 288…
PAW PATROL COLORING BOOK: Features 288 Paw Patrol Coloring Pages and 2 Sticker Sheets for kids.
COLORING PAGES & STICKERS: Let little ones color and decorate their favorite characters from the Paw Patrol show!
TRAVEL ACTIVITIES FOR KIDS: Crayola Coloring Books are ideal for on the go entertainment or rainy days at home.
PAIR WITH ART SUPPLIES: Bundle with Crayola Crayons or Colored Pencils (sold separately) to get started right away.
What are Printable Coloring Pages for Kids?
Printable coloring pages for kids are tailored for young minds, specifically designed with the interests and comprehension levels of children in mind.
These pages often feature themes that include popular cartoons, animals, and fairy tales.
What are the Benefits of Using Printable Pages?
The benefits of using printable pages include the flexibility to print multiple copies, access to a wide range of designs available online, and being environmentally friendly by printing only what you need.
Coloring pages are more than just fun; they help in enhancing motor skills, concentration, and creativity in kids.
Why Kids Love Coloring Pages?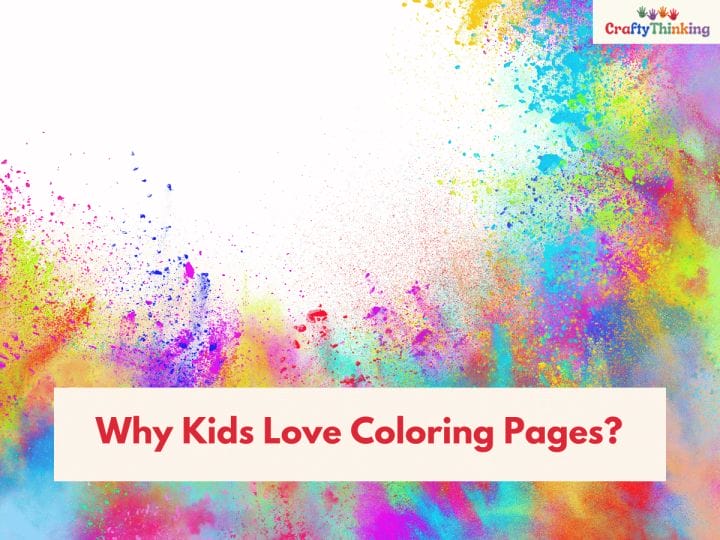 Kids love coloring pages because they allow them to express themselves, provide an opportunity to experiment with colors, and give them a sense of accomplishment after completing a page.
History of Coloring Pages
Journey through time and uncover the fascinating history of coloring pages.
From ancient civilizations to modern-day digital platforms, coloring has always been a beloved pastime.
Learn More!
Origins of Coloring: 
Coloring has been a form of expression since ancient times. 
Cave paintings, anyone? 
While those early humans used natural pigments and their hands, 
The concept remains the same: using colors to depict and communicate.
Evolution of Coloring: 
Fast forward to the 19th century, when the first coloring books were introduced. 
Initially, they were used for educational purposes, helping children recognize and learn about different objects and animals.
Modern Day Coloring: 
Today, coloring books have evolved into a multi-million dollar industry, with themes ranging from intricate mandalas to pop culture icons. 
The digital age has also ushered in apps and online platforms, making coloring more accessible than ever.
Coloring Pages: A Blend of Fun and Learning
Experience the perfect fusion of entertainment and education with coloring pages.
They not only spark creativity but also enhance cognitive skills.
Start Coloring!
Educational Benefits:
Enhances hand-eye coordination.
Improves focus and patience.
Teaches color recognition and combinations.
Therapeutic Advantages:
Acts as a stress-reliever and mood booster.
Encourages mindfulness and relaxation.
Mental Health: 
Coloring has been shown to reduce anxiety and stress. 
It's a form of mindfulness that allows individuals to focus on the present moment, pushing aside worries and negative thoughts.
Creativity Boost: 
Coloring stimulates the creative part of the brain, encouraging imaginative thinking and problem-solving skills.
Motor Skills: 
For children, coloring helps in developing fine motor skills and hand-eye coordination.
Relaxation: 
There's something incredibly soothing about choosing colors and filling in a design. It's a great way to unwind after a long day.
Choosing the Right Coloring Page
With countless options available, how do you pick the perfect coloring page?
Dive into tips and tricks to select a page that resonates with your style and mood.
Choose Wisely!
Factors to Consider:
Age-appropriateness.
Complexity of the design.
Personal interests of the child.
Popular Themes:
Animals
Superheroes
Nature
Festive occasions.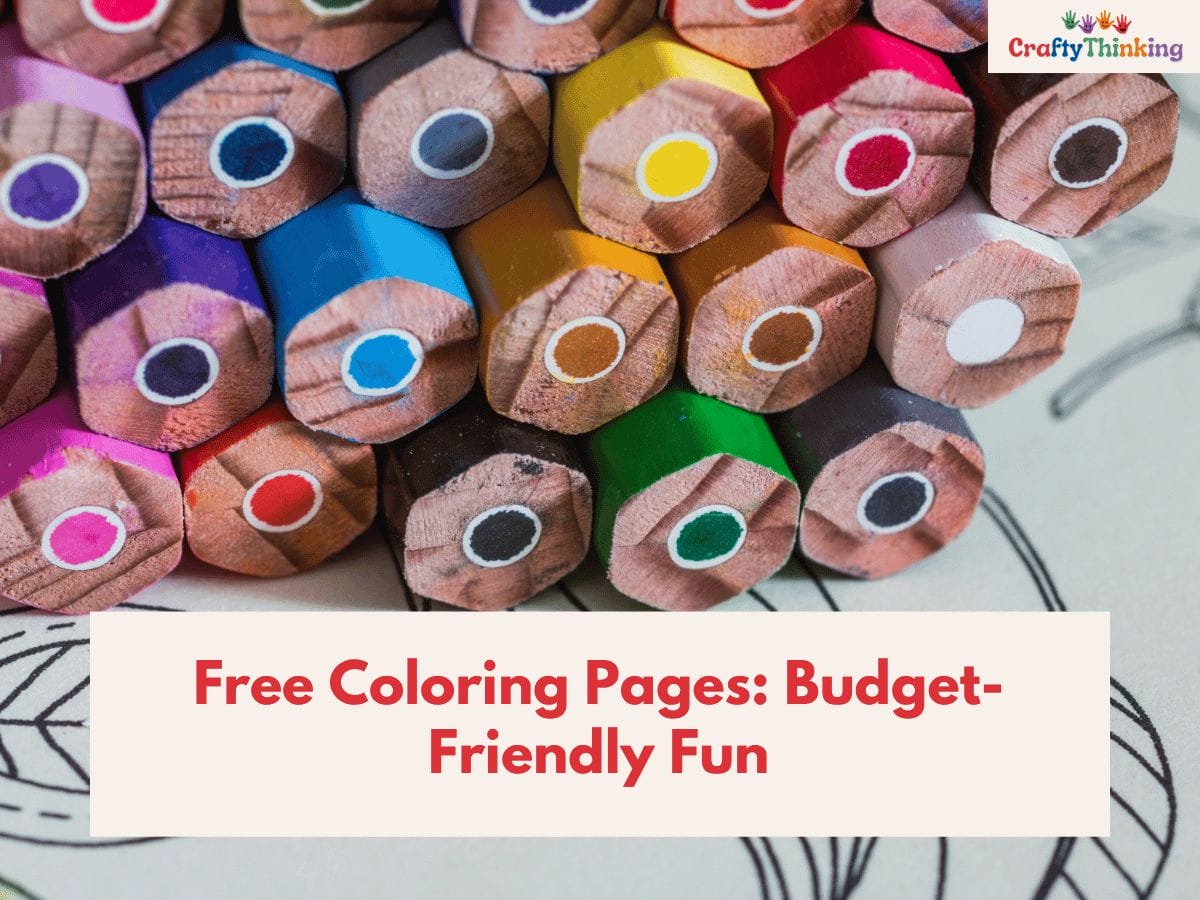 Free Coloring Pages: Budget-Friendly Fun
Who said quality comes at a price? Explore a plethora of free coloring pages that promise hours of fun without burning a hole in your pocket.
Download Today!
Where to Find:
The digital age has made it incredibly easy to find free coloring pages tailored to various interests.
Websites like Pinterest, along with dedicated coloring platforms, are treasure troves of free printable coloring pages.
Whether you're looking for a serene landscape or a quirky cartoon character, there's something for everyone.
Tip:
Always ensure the source is reliable to avoid downloading harmful files.
It's also a good idea to have an antivirus program active when downloading to ensure your computer's safety.
Printing Tips:
To get the most out of your coloring experience, the quality of the print matters.
Using high-quality, thick paper can make a significant difference, especially if you're using markers or watercolors.
Additionally, ensure your printer settings are adjusted for the best color output.
Some printers have a 'photo' or 'high quality' setting that can make the colors pop and the lines crisp.
Adult Coloring Pages: Not Just for Kids
Rediscover the therapeutic power of coloring with pages designed specifically for adults.
Dive into intricate designs and patterns that promise a meditative experience.
Relax & Color!
Rising Popularity:
Coloring isn't just child's play anymore. Over recent years, adult coloring books have surged in popularity, becoming a global trend.
Many adults have rediscovered the joy of coloring as a form of relaxation, meditation, and creative expression.
These aren't your typical children's coloring pages; they often feature intricate patterns, mandalas, and designs that cater specifically to adult audiences.
Benefits:
Beyond being a fun activity, coloring has several benefits for adults.
It acts as a stress buster, providing a break from the digital world and daily stresses.
Moreover, focusing on coloring enhances concentration and promotes mindfulness, making it a therapeutic activity.
Types of Coloring Pages
From animals to abstract patterns, delve into the diverse world of coloring pages.
Discover the various types and find your next coloring adventure.
Discover Variety!
Mandalas: 
Circular designs that are often used for meditation and spiritual growth.
Animals: 
From domestic pets to wild jungle beasts, animal-themed pages are a favorite among all age groups.

Nature: 
Think flowers, trees, and landscapes. 
These pages are perfect for those who love the great outdoors.
Pop Culture: 
Movie characters, celebrities, and famous landmarks. 
If you can think of it, there's probably a coloring page for it!
Game-Based Coloring Pages: Double the Fun
Combine the joy of gaming with coloring! Explore interactive pages that challenge the mind while allowing for creative expression.
Play & Color!
Interactive Coloring:
In the world of coloring, innovation never stops.
Some coloring pages now come integrated with game-based themes or puzzles.
This not only makes coloring more interactive but also engages kids in a dual activity – solving a puzzle and then coloring it.
Popular Choices:
Among the favorites are mazes, spot the difference, and join-the-dots.
These game-based coloring pages challenge the mind while allowing for creative expression.
Exploring Different Coloring Mediums
Crayons, colored pencils, or watercolors? Dive into the pros and cons of different coloring mediums and find the perfect match for your pages.
Experiment Now!
Colored Pencils: 
Ideal for detailed work. They come in various shades and can be sharpened for precision.
Crayons: 
Perfect for kids and those who love a more textured look.
Markers: 
They offer vibrant colors but can bleed through pages, so always have a protective sheet underneath.
Watercolors: 
For a softer, blended look. Just be sure the paper is thick enough to handle the moisture.
Mix and Match:
Combine different mediums on a single page for a unique look.
Coloring Techniques to Try
Elevate your coloring game! Discover a range of techniques that can add depth, texture, and flair to your creations.
Master the Art!
Shading: 
This involves varying the pressure on your coloring tool to achieve different shades of the same color.
Blending: 
Combine two or more colors to create a gradient or new hue.
Hatching:
Using parallel lines to fill in a space. The closer the lines, the darker the shade.
Stippling: 
Using dots to create texture and depth.
Download, Print, Color: The Simple Process
Coloring has never been easier! Dive into the straightforward process of downloading, printing, and diving into your coloring journey.
Begin Today!
Steps to Follow:
Choose a reliable website or platform.
Browse through the collection and select a design.
Download the file (usually in PDF or JPEG format).
Print using a home or office printer.
Start coloring!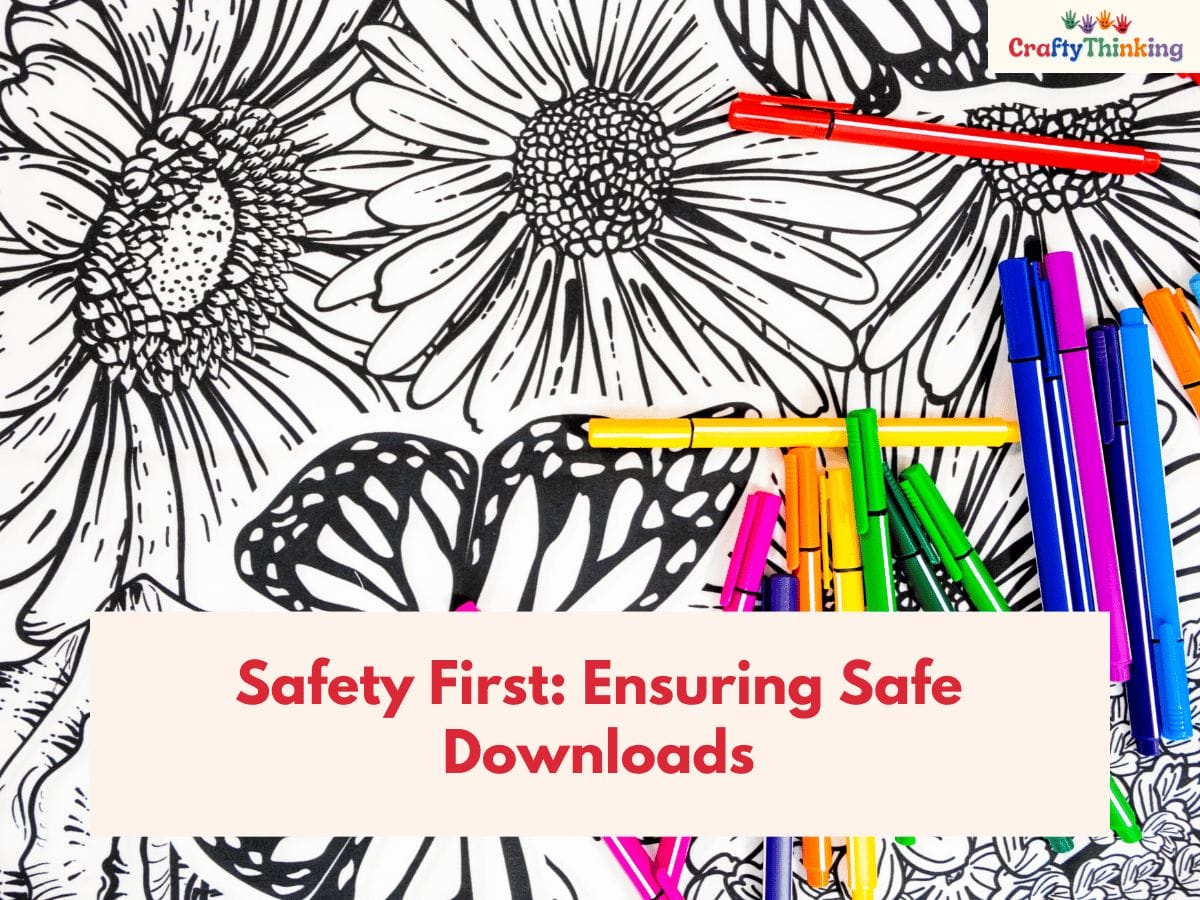 Safety First: Ensuring Safe Downloads
In the digital age, safety is paramount. Learn how to ensure that your coloring page downloads are secure and malware-free.
Stay Safe!
Beware of Malware:
In the excitement of finding the perfect coloring page, it's essential to prioritize safety.
Only download from trusted sources and avoid clicking on suspicious ads or pop-ups that might lead to malware or phishing sites.
Check Reviews:
Before downloading, it's a good practice to look for user reviews or ratings.
These can give you an insight into the quality of the coloring pages and any potential issues with the download.
Incorporating Coloring into a Daily Routine
Transform coloring into a daily ritual. Discover the benefits of setting aside dedicated coloring time and how it can enhance your day.
Color Daily!
Scheduled Coloring Time:
Incorporating coloring into your daily routine can be both fun and therapeutic.
Whether it's setting aside a specific time each day for coloring, like a calming routine before bedtime, or as a fun post-school activity, it's a great way to unwind and express creativity.
Try Coloring Challenges and Competitions
Ready for a challenge? Dive into themed coloring contests and competitions that test your skills and creativity.
Compete Now!
Themed Challenges: 
The online coloring community is vibrant and active.
Many platforms host monthly or weekly challenges with specific themes or prompts, encouraging users to showcase their creativity.
Competitions: 
For those looking to take their coloring skills to the next level, there are competitions that not only showcase your art but also offer exciting prizes.
Some competitions even provide opportunities for publication, allowing budding artists to gain recognition.
Coloring as a Group Activity
Coloring isn't just a solo activity. Discover the joys of coloring in groups, be it with family or friends, and how it can be a bonding experience.
Gather & Color!
Family Time: 
Coloring is a fantastic way to bond with family members. It's an activity that transcends age.
Parties: 
Hosting a coloring-themed party? Why not! It's unique and guarantees hours of fun.
Workshops: 
Join or organize workshops where participants can learn new techniques and share their experiences.
Sharing Your Kids Coloring Work
Celebrate your child's artistic achievements! Learn the best ways to showcase and share their coloring masterpieces with the world.
Share Proudly!
Social Media: 
Platforms like Instagram and Pinterest are great for showcasing your child's colored masterpieces.
Coloring Groups: 
Join online forums or local groups where fellow coloring enthusiasts share tips, techniques, and feedback.
Exhibitions: 
Some communities hold coloring exhibitions where artists and you artist can display and even sell their work.
The Future of Coloring: Digital Platforms and Apps
Step into the future of coloring. Explore how digital platforms and apps are revolutionizing the way we color and interact with pages.
Explore Tomorrow!
Digital Coloring Books:
With the rise of tablets and touch devices, digital coloring apps are gaining popularity.
Offers features like undo, zoom, and a vast color palette.
Apps: 
There are numerous coloring apps available for tablets and smartphones. They offer a mess-free experience and a wide range of color palettes.
Online Platforms: 
Websites like Pinterest and DeviantArt have a plethora of printable coloring pages.
Tools: 
Digital pens and styluses can mimic the feel of traditional coloring tools, enhancing the digital coloring experience.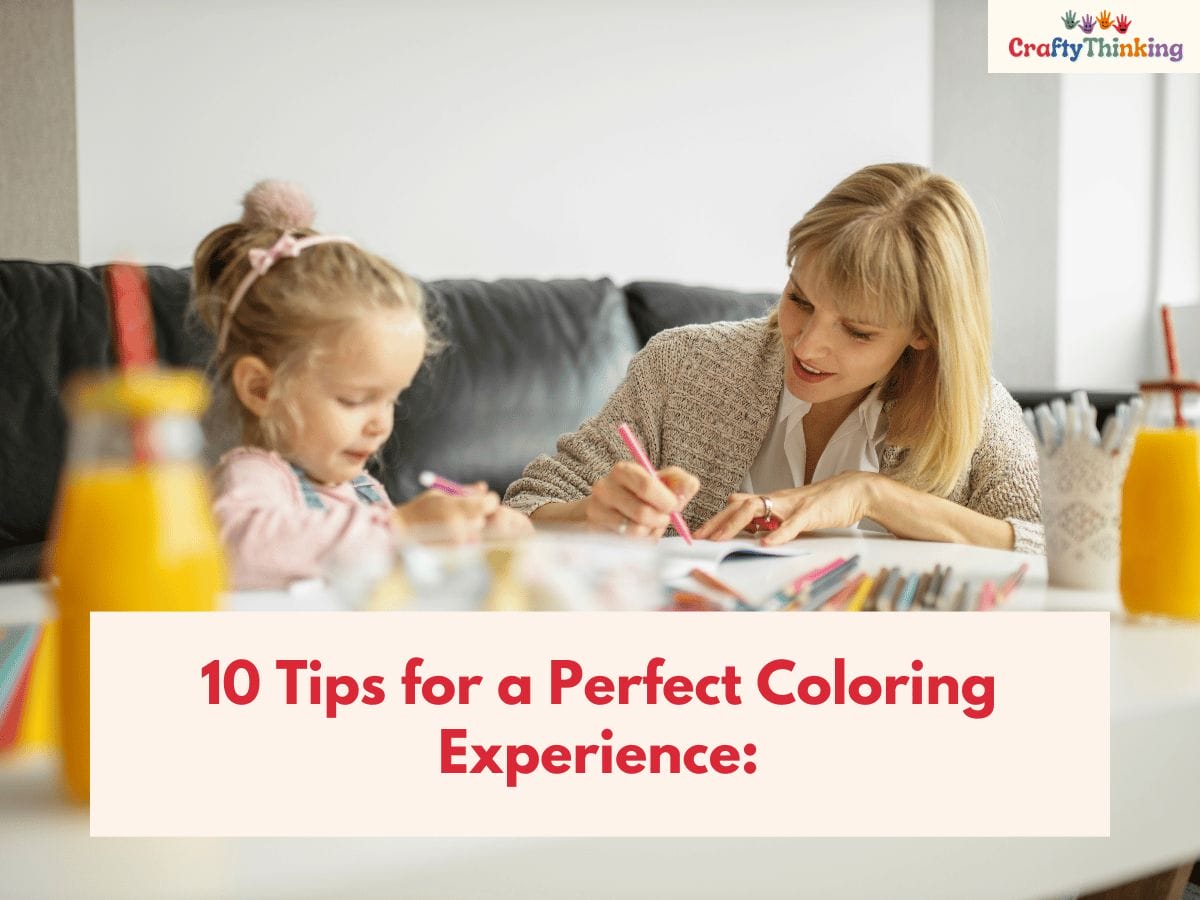 10 Tips for a Perfect Coloring Experience:
Master the art of coloring with these top 10 tips. From choosing the right tools to perfecting techniques, ensure every coloring session is a masterpiece.
Perfect Your Craft!
Always test colors on a scrap piece of paper before applying.
Start with lighter shades and gradually move to darker ones.
Use coloring as a bonding activity with kids.
Experiment with shading and blending techniques.
Organize coloring supplies for easy access.
Create a dedicated coloring corner at home.
Encourage kids to display their artwork.
Use coloring as a tool for mindfulness and relaxation.
Explore themed coloring books for special occasions.
Always prioritize safety when downloading printable pages online.
Key Takeaways:
Coloring is a therapeutic and educational activity suitable for all ages.
Always ensure safe downloads when sourcing printable coloring pages online.
Experiment with different coloring mediums for varied effects.
Incorporate coloring into daily routines for relaxation and fun.
Share and display your artwork to inspire others and celebrate creativity.
How have new game-inspired coloring pages, especially those with animal and dragon themes, become popular this year?
Game-inspired coloring pages have surged in popularity due to the increasing integration of gaming culture into mainstream media.
Animals have always been a favorite among kids, but the inclusion of mythical creatures like dragons has been influenced by popular TV shows, movies, and video games.
The allure of dragons, representing power and mystery, captivates the imagination, making these coloring pages a hit.
With Christmas approaching, what new designs can we look forward to on your platform?
As Christmas nears, our platform is excited to introduce a range of festive designs.
From classic Christmas trees and Santa Claus images to more contemporary designs like winter wonderlands and festive animals, there's something for everyone.
We're also incorporating interactive elements, where kids can add their own creative touches to predefined scenes.
Drawing on paper vs. digital platforms: Which medium is most popular in the US, and how do they differ?
Both mediums have their unique appeal. Traditional paper coloring offers a tactile experience, which many find therapeutic. It's also more portable and doesn't require any electronic devices.
On the other hand, digital platforms are gaining traction, especially among the tech-savvy younger generation.
They offer features like undo buttons, a vast color palette, and even augmented reality integrations.
In the US, while traditional coloring remains dominant, digital platforms are steadily gaining ground due to their convenience and innovative features.
From photos to cartoons, what variety of content can readers expect in your selection of coloring pages?
Our collection boasts a diverse range of content.
We have realistic photo-based pages for those looking to practice shading and depth, while our cartoon selections are perfect for younger kids or those seeking a more relaxed coloring experience.
Themes range from nature and wildlife to popular TV show characters, ensuring there's a page for every interest and skill level.
How often do you add new pieces to your collection, especially during specific seasons or weeks?
We believe in keeping our content fresh and relevant.
New pieces are added weekly to cater to the diverse interests of our users.
During specific seasons, like Halloween or Christmas, we ramp up our releases to offer festive-themed pages that resonate with the current mood.
Given the rise of home-based activities, how has the demand for coloring pages changed, and what trends are emerging?
The shift towards home-based activities has significantly boosted the demand for coloring pages.
With more families spending time indoors, parents are seeking constructive and creative outlets for their kids.
As a result, we've noticed an uptick in thematic pages that cater to educational needs, mindfulness, and collaborative family coloring projects.
In the world of coloring, how necessary is it to have high-quality instruction, especially when transitioning from a computer graphic to a printable coloring page?
High-quality instruction is pivotal, especially for beginners or those tackling intricate designs.
Clear guidelines ensure that users can maximize their coloring experience, achieving depth, shading, and blending effectively.
When transitioning from a computer graphic to a printable page, instructions help in understanding scale, color compatibility, and techniques suitable for paper-based coloring.
Tips for Advanced Colorists
Dive deeper into the world of coloring with specialized tips tailored for seasoned colorists.
Elevate your skills, explore advanced techniques, and unlock new dimensions in your coloring journey.
Master Your Art!
1. Experiment with Different Mediums: 
Don't limit yourself to just pencils or crayons. Try pastels, gel pens, or even charcoal.
2. Layer Your Colors: 
This adds depth and dimension to your work.
3. Invest in Quality Materials: 
They last longer and offer better results.
4. Practice Regularly: 
Like any skill, the more you practice, the better you get.
5. Seek Inspiration Everywhere: 
Nature, art, daily life – inspiration is all around you.
6. Don't Be Afraid to Think Outside the Box: 
Who says the sky can't be purple or the grass blue? Let your imagination run wild.
7. Take Care of Your Tools: 
Regularly sharpen pencils, cap markers, and clean brushes.
8. Start with Light Colors: 
It's easier to layer darker colors over light ones than vice versa.
9. Embrace Mistakes: 
They often lead to unexpected and beautiful results.
10. Enjoy the Process: 
Remember, it's not just about the end result. The journey is just as important.
Frequently Asked Questions
Here are some frequently asked questions about Coloring Pages. Get some quick answers to everything you need to know.
Where can I find free printable coloring pages for kids?

There are numerous online platforms that offer a vast collection of free coloring pages. Always ensure you're downloading from a trusted source to avoid malware.

Are there any benefits to coloring for adults?

Absolutely! Coloring for adults acts as a stress-reliever, enhances concentration, and provides a platform for creative expression.

How can I ensure the safety of my downloads?

Only download from reputable sources, avoid suspicious ads, and always check user reviews or ratings before downloading.

Can I use watercolors on printable coloring pages?

Yes, but ensure you print on watercolor paper or thicker paper to prevent warping.

What's the difference between coloring pages for kids and adults?

Coloring pages for adults usually have more intricate designs and patterns, while those for kids are simpler and more theme-based.

How can I make my coloring pages last longer?

Consider laminating them or using fixative sprays to protect the colors.

Are there themed coloring books available for special occasions?

Yes, you can find coloring books themed around holidays, seasons, and special events.

Can I share my colored pages online?

Definitely! Sharing your artwork can be a great way to connect with a community of fellow enthusiasts. Just ensure you give credit if the design isn't your own.

How can I prevent my markers from bleeding through the paper?

Always use a protective sheet underneath your coloring page. Additionally, investing in thicker paper or marker-specific pads can help prevent bleed-through.

What's the difference between coloring and doodling?

Coloring involves filling in pre-drawn designs with colors, while doodling is the freehand drawing of patterns and designs.

Can coloring improve my drawing skills?

Absolutely! Coloring helps enhance hand-eye coordination, understanding of colors, and attention to detail – all essential skills for drawing.

How do I choose the right coloring book for me?

Consider what themes or designs resonate with you. Whether it's nature, mandalas, or pop culture, choose something that excites you.

Are there any health benefits to coloring?

Yes, coloring can reduce stress, improve focus, and promote relaxation.

How can I make my coloring pages last longer?

Use acid-free paper and store your pages away from direct sunlight. Laminating finished pieces can also help preserve them.

Can I use regular paper for watercolor coloring?

It's best to use watercolor-specific paper as it's thicker and can handle the moisture without warping.

Do I need to follow the "traditional" colors when coloring?

Not at all! Coloring is a form of expression. Feel free to use any colors that speak to you.
Wrapping Up Coloring Pages
Navigating the world of coloring can be an exhilarating journey, filled with vibrant images and intricate pictures.
The content we've delved into showcases the vast realm of possibilities that await every budding artist.
With the high-quality links provided, you'll find a treasure trove of free coloring pages for kids, ensuring that creativity knows no bounds.
What's even more enticing is the fact that these resources are completely free.
This service, laden with invaluable information, is a testament to the digital age we live in.
Whether you're ready to dive into a graphic adventure or explore the world of coloring with a fresh perspective, there's a selection tailored for every need.
It's necessary to remember that while the digital realm offers a lot, the joy of coloring transcends the screen.
So, open up those pages, save your favorites, and follow the instruction to bring them to life.
Whether you're using a computer or going the traditional route, the world of coloring is similar to a canvas – waiting for you to paint your story.
If you enjoyed this article about Coloring Pages and would like to learn more, please leave a comment below.