Activities for Fall Festival: 25 Best Fall Festival Ideas
Activities for Fall Festivals are an excellent way to celebrate the season and create lasting memories with friends and family.
As the leaves start to change and the air becomes crisp, it's time to start planning for the fall festival.
From pumpkin carving to fun games and delicious treats, there are endless activities for fall festival that can make your event unforgettable.
Keep reading to find out 25 Best Activities for Fall Festival and make this autumn season the most memorable one yet for you and your loved ones!
You might also like:
What are Activities for Fall Festival?
Activities for Fall Festival typically include games, crafts, music, and food, all centered around celebrating the autumn season.
25 Best Fall Festival Ideas to Help Plan the Perfect Event
Fall festivals are the epitome of joy, bringing communities together to celebrate the beauty of the season.
Here are 25 Best Fall Festival Ideas to Help Plan the Perfect Event, ensuring it's a memorable occasion for all:
1. Pumpkin Carving Contest
Invite attendees to showcase their artistic skills by carving pumpkins. Set up designated carving stations with tools and templates.
Offer prizes in various categories like 'Most Creative,' 'Scariest Design,' and 'Funniest Pumpkin.'
2. Hayride Tours
Organize hayride tours around scenic routes. Decorate the wagons with fall decor, and perhaps have a guide share local legends or stories as attendees enjoy the beauty of the changing leaves.
3. Apple Bobbing Station
Set up traditional apple bobbing stations with large barrels filled with water.
Ensure there's a towel station nearby and maybe even award prizes for record times or most apples bobbed!
4. Fall-Themed Craft Booths
Provide craft booths with all necessary materials for attendees to create autumn-themed crafts.
Popular crafts could include leaf prints, pinecone bird feeders, or even DIY autumn wreaths.
5. Corn Maze Adventure
Design a thrilling corn maze, incorporating fun challenges or riddles along the way.
Consider adding nighttime maze adventures with lanterns or flashlights for added excitement.
6. Costume Parade
Encourage attendees to come dressed in their best fall or Halloween costumes. Organize a parade route and have local celebrities or personalities judge the best outfits.
7. Pumpkin Bowling Alley
Transform a section of your festival into a bowling alley using pumpkins as bowling balls.
Use hay bales to create the lanes and set up pins at the end. It's a hilarious twist on a classic game!
8. Bonfire and Marshmallow Roasting
Create a cozy bonfire area with seating. Provide marshmallows, chocolate, and graham crackers for the perfect s'mores experience. Maybe even have a guitarist nearby for a sing-along session.
9. Fall Photo Booth
Set up a themed photo booth with props like scarves, hats, and faux leaves.
Consider hiring a professional photographer to capture high-quality memories.
10. Caramel Apple Station
Offer a DIY station where attendees can dip apples in caramel and then roll them in a variety of toppings like nuts, chocolate chips, and sprinkles.
11. Scarecrow Making Workshop
Provide hay, old clothes, and other materials for guests to create scarecrows.
Offer prizes for categories like 'Most Traditional' or 'Most Outlandish.'
12. Live Music and Dance Floor
Invite local bands or folk musicians to play. Set up a dance floor with string lights overhead, creating a magical ambiance for dancing under the stars.
13. Lantern Lighting Ceremony
Provide paper lanterns for attendees to decorate. As dusk settles, have a communal lantern lighting, creating a mesmerizing sea of floating lights.
14. Fall Recipe Swap Booth
Set up a booth where attendees can bring their favorite fall recipes to share.
Compile them into a festival cookbook as a keepsake.
15. Apple Cider Tasting
Collaborate with local orchards to offer a variety of apple ciders.
Provide tasting cards so attendees can note their favorites.
16. Storytelling Corner
Create a cozy corner with hay bale seating. Invite local storytellers or elders to share tales, perhaps even ghost stories as the night deepens!
17. Pie-Eating Contest
Source a variety of pies, either from local bakeries or homemade entries.
Have different age categories and award prizes for the fastest pie eaters.
18. Leaf Art Workshop
Provide a range of art materials and encourage attendees to use fallen leaves in their creations, be it through painting, collage, or imprinting.
19. Fall-Themed Face Painting
Hire local artists to paint faces with autumn motifs.
Popular designs could include pumpkins, falling leaves, or even spooky Halloween themes.
20. Nature Walks
Organize guided nature walks, perhaps even themed ones like 'Bird Watching in Fall' or 'Medicinal Plants of Autumn.'
21. Sack Race with a Twist
Instead of traditional sacks, use pillowcases with fall designs.
Add obstacles like hay bales or leaf piles for added fun.
22. Treasure Hunt
Design a treasure hunt with clues related to fall. Hide prizes like mini pumpkins, fall crafts, or even tickets to other festival attractions.
23. DIY Candle Making
Set up a station where attendees can create candles infused with autumn scents like cinnamon, apple, or pumpkin spice.
24. Farm Animal Petting Zoo
Collaborate with local farms to bring in a variety of animals.
Offer educational sessions about each animal and its role in the harvest season.
25. Harvest Market
Invite local vendors to set up stalls, selling fall produce, crafts, and foods.
This not only supports local businesses but also offers attendees a taste of the season's bounty.
With these detailed ideas, your fall festival will be an event that attendees will remember and cherish for years to come!
Best Fall Festival Games
In the realm of autumn celebrations, some games stand out, becoming legends in their own right.
The Best Fall Festival Games are those that resonate with the spirit of the season, offering challenges and joys that remain etched in the heart long after the festival ends.
Bestseller No. 1
Fall Thanksgiving Bean Bag Toss Games for Kids, Fall Festival Party…
【Fall Festival Games】 Comes with a storage bag contains a folded up bean bag board + 8 bean bags + 8 sticky balls + 4…
【3 in 1 Fall Games for Kids Party】The bean bag toss game side is designed with a scarecrow and cute turkey, the dart…
【Fall Party Favors Thanksgiving Gifts】This fall game set is interactive to play and great for kids hand eye coordination,…
【Simple Fall/ Thanksgiving Games】 Just take turns tossing the bean bags at the target, switch to the dart board side to…
Bestseller No. 2
Fall Festival Games, Thanksgiving Games, Turkey Bean Bag Toss Games…
🦃Cute Turkey Design Fall Festival Games: This Thanksgiving bean bag toss games backdrop features an adorable turkey-themed…
🍁High-Quality Material: The bean bag toss backdrop for fall festival games crafted from high-quality satin fabric, this…
🌾Upgraded Big Size Bean Bags: The bean bags toss game banner of the Thanksgiving games measures 54″ x 28.7″. We provided 4…
🌽Easy to Store and Hang: For your convenience in hanging and storage, we provide a robust 10 meter long rope and a…
Bestseller No. 3
4E's Novelty Thanksgiving Candy Corn Bowling Game for Party, Fall…
CANDY CORN BOWLING – Spread some joy by playing a round of bowling! The Festive Candy Corn Bowling Game is an excellent…
MATERIAL – All pieces are made of durable plastic, and the pins measure 8 1/2″ tall & the ball has 4″ diameter. Small ball…
FOR ALL AGES – Fun for all ages and the whole family plus the adults too. Plenty of fun for children, toddlers, teens, boy,…
INDOOR & OUTDOOR – A competitive game for kids and adults for Halloween party and Yard carnival games. for school, daycare,…
Sale
Bestseller No. 4
Fall Festival Games, Thanksgiving Games, Turkey Bean Bag Toss Games,…
🍂【Thanksgiving Bean Bag Toss Game】This handing toss game banner features eye-catching Thanksgiving patterns, including…
🌽【Upgraded Sizes Fall Party Games】 The size of bean bag toss backdrop is 54″ x 28.7″, and we have upgraded the bean…
🦃【Easy to Use】The thanksgiving bean bag toss games banner features a 10 meter firm rope, which ensures the banner…
🎃【High-quality Material】To provide users with a superior experience, this thanksgiving bean bag toss game backdrop is…
Bestseller No. 5
Shappy 39 Pcs Fall Bingo Game Cards Sets for Adults 28 Players Fall…
Fall Bingo Cards Set Large Enough: the package includes 28 sheets of fall bingo player cards, 10 sheets of maple leaves…
Suitable Size: the size of this bingo card is about 5.12 x 7.09 inches, the size of the maple leaves marker chip is about 7.5…
Durable Quality: the fall bingo games are made of thick cardboard, durable and reusable, the material is also safe for you to…
Delicate Design: funny autumn bingo game cards feature cute fall and autumn element patterns, such as pumpkin, sunflower,…
Bestseller No. 6
Thanksgiving Games, Fall Festival Games, Pin The Hat on The Turkey…
🦃Pin The Hat on The Turkey🦃: Our Fall Festival games kit for Thanksgiving party includes 1pc turkey poster, 4pcs turkey…
🍁Unique Design Thanksgiving Party Games Poster🍁: The Thanksgiving Stickers games, not only a fall party games poster,…
🎊Premium Material🎊: Poster of fall festival games is made of high-quality thick paper which cover a film, waterproof…
🥳Fun Thanksgiving Activities for Kids Party🥳: We provided 20 glue dots, you can effortlessly stick the poster to a wall…
Bestseller No. 7
10 sheets Fall Tattoos For Kids, Fall Temporary Tattoos, Fall Festival…
🦃Package: you will receive 10 sheets of fall tattoos with different 150+ pieces. Sufficient quantity and various designs…
🦃Fall Festival Ideas: these fall temporary tattoos for kids are designed with various fall theme patterns, such as…
🦃Quality Paper: these fall festival games tattoos for teens are made of quality paper material, with a layer of plastic…
🦃Easy to Use and Remove: You just tear the clear film, apply the Thanksgiving tattoo face down on your skin, wet with…
Bestseller No. 8
chiazllta 2 PCS Thanksgiving Party Games for Kids Fall Festival Games…
【Product Includes】The large Fall Party Games for Kids includes 6 sticky balls,2 pumpkin dart board,and 2 sticky hooks….
【Large High-Quality Dart Board Game】The length of the fall pumpkin dart board is 46cm/18.1inch × 32cm/12.6inch.The size…
【Safe and Durable Materials】The Fall Pumpkin Dart Board Throwing Game are made of high-quality soft fabric, durable,…
【Best Gift Idea】 Thanksgiving Fall Toss Games can keep your children away from the sofa and tablet screens, and are also…
Bestseller No. 9
D24TIME Fall Bingo Game Cards for Kids Thanksgiving Bingo Games 26…
【Fall Bingo Game Cards Set】: This fall bingo cards includes 26 player cards, 1 calling card, a game instruction card, and…
【High-Quality Material】: The fall festival game cards are made of sturdy cardstock, having a premium feel. Each bingo…
【Autumn Bingo Game Cards】: The fall harvest bingo cards incorporate a pumpkin shape on the top shape, which is unique,…
【Great Thanksgiving Party Games Supplies】:This fall festival party games is suitable for people of all ages and can be…
Bestseller No. 10
Happy Storm Thanksgiving Party Games Pin The Hat on The Turkey Fall…
PIN THE HAT ON THE TURKEY PACKAGE INCLUDED: 1 Pcs Pin the Hat on the Turkey Game poster, 24 Pcs colorful hat stickers, 1 Pcs…
BEST THANKSGIVING PARTY CHOICE: 21.5'' x 27.5'' large high gloss poster, can be used as home decoration, wall…
EASY TO PLAY: First, marking a line on the ground as the staring line. Second, kids select one favorite color from 24 PCS hat…
PERFECT MATERIAL: The Thanksgiving party game poster made from nice paper, all the hat stickers are made from reusable…
What is the Importance of Fall Festival?
The Fall Festival celebrates the beauty and bounty of the autumn season, bringing communities together.
It offers a chance to partake in traditional activities, create lasting memories, and appreciate nature's transformation during this time of year.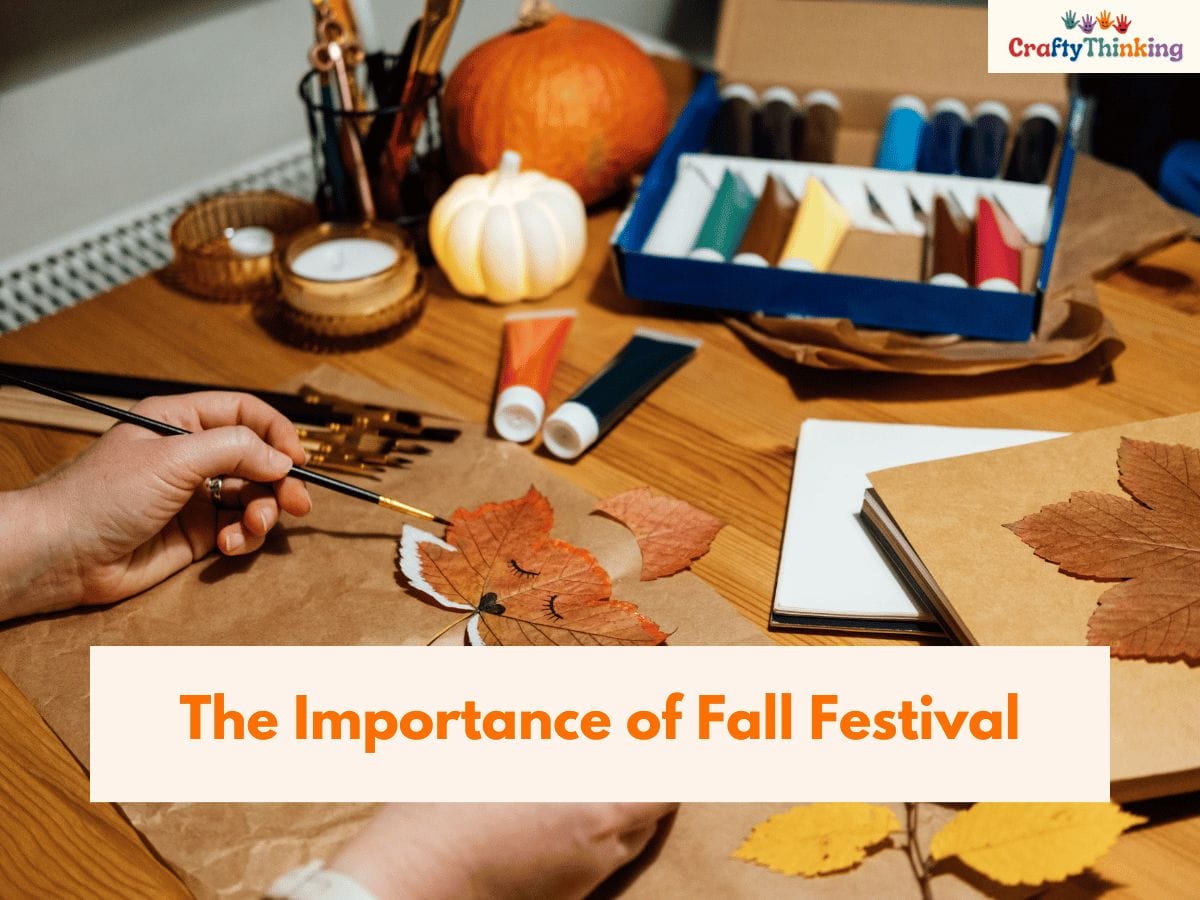 The Importance of Fall Festival
Ah, the Fall Festival! It's not just an event; it's a celebration of the season's bounty, the golden hues of the leaves, and the crisp air that whispers tales of yesteryears.
It's a time when communities come together, cherishing the beauty of autumn and the memories it brings.
Why is Fall Festival important?
Fall festivals are important because they bring communities together and provide a chance to celebrate the season.
They offer a variety of activities for people of all ages, from children to adults.
Fall festivals often feature games, food, and entertainment that capture the spirit of the season.
What are the key features of a Fall Festival?
A fall festival typically includes a variety of activities that celebrate the season.
These can include pumpkin carving, fall-themed games and activities, harvest-inspired crafts, and delicious fall treats.
The festival may also feature a pumpkin patch, hay bale maze, or a fall photo booth for capturing the memories.
How can Fall Festival activities be beneficial for families and kids?
Fall festival activities can be highly beneficial for families and kids.
They encourage creativity, teamwork, and problem-solving skills. Additionally, participating in these activities can create lasting memories and strengthen the bond between family members.
Fall festivals provide a safe and fun environment for kids to enjoy the festivities of the season.
What are Fall Festival Ideas?
Fall Festival Ideas encompass a range of activities such as pumpkin carving, hayrides, costume contests, and themed crafts that celebrate the essence of autumn.
Fall Festival Ideas
Every autumn, as the leaves begin their colorful descent, the excitement for Fall Festival Ideas starts to brew.
From pumpkin patches to hayrides, each idea is a new opportunity to embrace the season's magic, making every moment count.
How to decorate for a Fall Festival?
When decorating for a fall festival, it's important to embrace the colors and themes of the season.
Some popular decorative elements include pumpkins, fall leaves, and scarecrows.
You can also incorporate fall-themed banners, signs, and table centerpieces to create a festive atmosphere.
What are some fun games for a Fall Festival?
There are plenty of fun games that you can include in your fall festival.
Pumpkin bowling, ring toss, and pumpkin carving contests are all popular choices.
You can also set up an obstacle course or organize a fall scavenger hunt to keep everyone entertained.
How to set up a pumpkin carving station?
To set up a pumpkin carving station, you will need a large table, carving tools, and plenty of pumpkins.
Make sure to have newspaper or plastic tablecloths to protect your work surface.
Set out stencils and markers for those who prefer a guided design, and don't forget to have plenty of scoops for removing the pumpkin guts.
What are Fall Festival Games?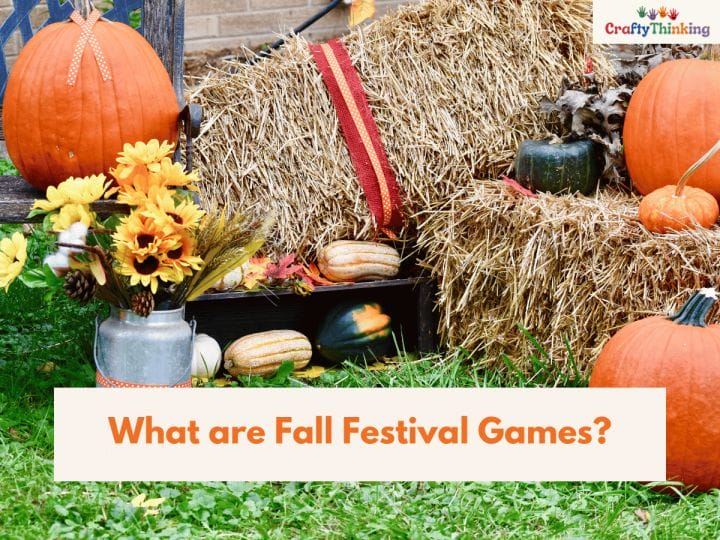 Fall Festival Games include pumpkin bowling, apple bobbing, cornhole with a fall twist, and scarecrow-making contests.
Games for the Fall Festival
There's nothing quite like the laughter and joy that Fall Festival Games bring.
As the days get shorter and the nights cooler, these games become the heart of every gathering, offering fun-filled challenges that resonate with the spirit of autumn.
What are some classic Fall Festival games?
Classic fall festival games include bobbing for apples, cornhole, and sack races.
These games are easy to set up and can be enjoyed by participants of all ages.
You can also set up a pumpkin seed spitting contest or a hay bale toss for added entertainment.
How to organize a ring toss game?
Organizing a ring toss game is simple. All you need are a few wooden or plastic rings and some stationary pegs or bottles for targets.
Set up the targets at varying distances and assign point values to each one.
Participants then take turns tossing the rings and aim to land them on the targets to earn points.
What are some other activity ideas for a Fall Festival?
In addition to traditional fall festival games, there are many other activity ideas to keep the fun going.
You can organize a pumpkin decorating contest, set up a DIY fall craft station, or even have a face painting booth.
These activities allow festival-goers to get creative and showcase their artistic skills.
What are Party Ideas for Fall Festival?
Party Ideas for Fall Festival can range from hosting a bonfire with marshmallow roasting, setting up a caramel apple station, to having a fall-themed photo booth with props.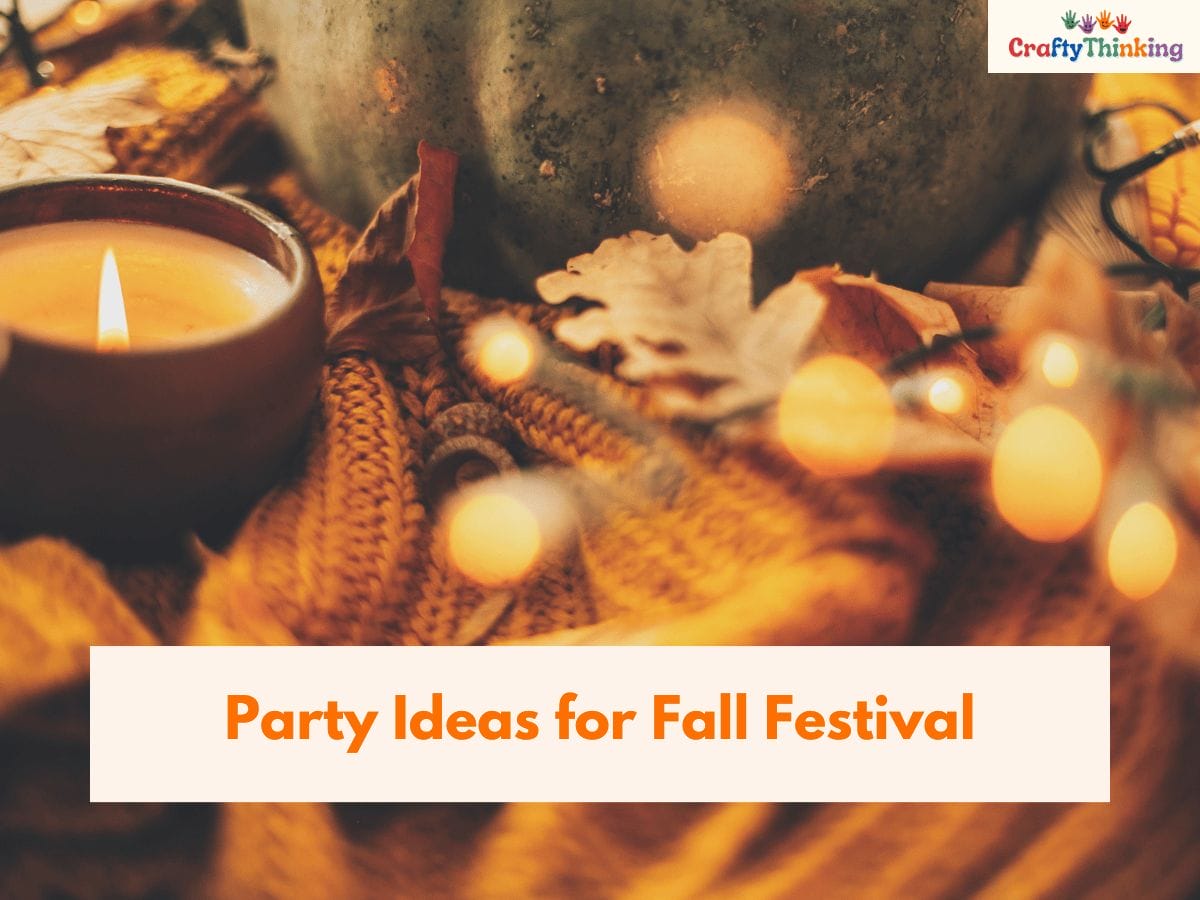 Party Ideas for Fall Festival
Planning a party during the fall festival season is an art.
It's about capturing the essence of autumn, from the scent of cinnamon-spiced treats to the glow of lanterns against the evening sky.
Every party idea is a chance to create unforgettable memories with loved ones.
How to create a festive photo booth for a Fall Festival?
Creating a festive photo booth for a fall festival is a great way to capture memories.
Use fall-themed props such as pumpkins, scarves, and hats. Hang a colorful backdrop or create a scene with hay bales and cornstalks.
Provide a variety of silly props for guests to pose with, and don't forget to have a camera or smartphone available to take the photos.
What are some popular face painting designs for a Fall Festival?
Popular face painting designs for a fall festival often include images of pumpkins, leaves, and scarecrows.
Other popular designs include animals such as owls and foxes that are associated with the season.
Face painting allows kids and adults alike to express their creativity and enhance their fall festival experience.
How to make delicious apple cider for a Fall Festival?
Making delicious apple cider for a fall festival is easier than you might think.
Start by choosing a mix of apple varieties to create a complex flavor profile.
Peel and chop the apples and add them to a large pot with water, cinnamon sticks, and other spices.
Simmer the mixture until the apples are soft and then strain the liquid.
Add sugar or honey to taste and serve hot.
What are some Fall Festival Tips and Tricks?
To ensure a successful Fall Festival, it's essential to plan ahead, incorporate activities for all age groups, and use seasonal items like pumpkins and fall foliage as decor.
Fall Festival Tips and Tricks
Ah, the secrets to a perfect fall festival! As someone who adores this season, I've gathered a treasure trove of tips and tricks over the years.
These nuggets of wisdom ensure that every festival is not just an event, but a masterpiece that celebrates autumn in all its glory.
How to make a scarecrow for a Fall Festival?
Making a scarecrow for a fall festival is a fun and creative activity. Gather old clothes, straw or hay, and a wooden stake.
Stuff the clothes with straw to create the body of the scarecrow, then attach the clothes to the stake.
Use additional straw to create the scarecrow's head and add a face using markers or buttons.
Finally, give your scarecrow a name and a personality!
What are some of the favorite Fall Festival treats?
Some favorite fall festival treats include caramel apples, candy corn, and pumpkin-flavored goodies.
Other popular options include apple cider donuts, caramel popcorn, and roasted nuts. These treats capture the essence of the season and are enjoyed by festival-goers of all ages.
How to organize a pumpkin decorating contest?
To organize a pumpkin decorating contest, provide participants with pumpkins and a variety of decorating supplies.
This can include paint, glitter, stickers, and other craft materials.
Set a time limit and encourage participants to get creative with their designs.
At the end of the contest, have a panel of judges choose the winners based on creativity, originality, and overall execution.
What Are the Top Fall Festival Activities for Adults?
Oh, where do I begin? Fall festivals are not just for kids; adults can dive into the fun fall festivities too!
Imagine setting up a bowling alley with a twist – using a bowling ball to knock down bowling pins, but with pumpkins!
And if that's not your speed, how about a fall harvest wine tasting?
The fall season is the perfect time for adults to indulge in some festival fun, from lawn games with a fall twist to setting up a chili cook-off with categories like best spicy or best vegetarian.
And let's not forget the ever-popular Halloween costume contest, where adults can showcase their creativity and maybe win a prize!
How Can Families Make the Most of Fall Festival Activities?
Fall festivals are a treasure trove of fun for the whole family.
From carnival games like "guess how many pieces are in the jar" to craft booths where families can create fall items together, there's something fun for everyone.
Kids get especially excited about the Halloween costume contest, while parents might enjoy the local food from food trucks. And the fall foliage?
It provides the perfect backdrop for family photos. The fall festival offers a plethora of activities that ensure fun for all ages.
Which Activities Are Essential for a Successful Fall Festival?
A successful fall fest is a blend of traditional and creative ideas.
Essential fall festival games and activities include classics like pumpkin bowling, where pumpkins and hula hoops combine for a hilarious game.
Then there's the fall carnival staple of "ring toss," but with a fall twist using fall items.
Craft ideas that embrace the vibrant fall colors are always a hit, and of course, music and food trucks add to the festival fun.
And for a unique way to give back, many churches and community groups host fall festivals, with church staff and volunteers coming up with great ideas to get everyone involved.
Are There Unique Activities Tailored for Different Age Groups at Fall Festivals?

Absolutely! Fall festivals are a mosaic of colors, sounds, and activities tailored for every age group.
For the little ones, fun fall festival games like "duck pond" or "bean bag toss" with a fall theme are always a hit.
Teens might love playing games that are a bit more challenging, like lawn games or relay races where the first one across the finish line wins.
Adults can indulge in craft booths, showcasing their skills or participating in contests.
The fall festival is the perfect event to ensure fun for all ages, from toddlers to seniors, making it a cherished event for the church and community.
I can't emphasize enough how much I love fall festivals. The blend of fall colors, the crisp air, and the myriad of activities make it a season I eagerly await every year!
Why is Pumpkin a Fall Festival Favorite?
Pumpkins are synonymous with autumn, representing the harvest season's bounty.
Their versatility allows them to be used in various ways, from jack-o'-lanterns and pie fillings to decorative centerpieces, making them a staple at fall festivals.
How Can Face Painting Enhance Your Fall Festival?
Face painting adds a touch of creativity and fun to any event.
At a fall festival, it allows attendees, especially children, to transform into their favorite autumn-themed characters, be it a spooky ghost, a vibrant leaf, or even a pumpkin!
What Are Some Innovative Game Ideas for a Fall Festival?
Innovative game ideas for a fall festival can range from pumpkin bowling, where participants roll pumpkins to knock down pins, to a scavenger hunt where attendees search for autumn-themed items.
Incorporating seasonal elements ensures the games are both fun and festive.
Why is Ring Toss a Must-Have at Your Fall Festival?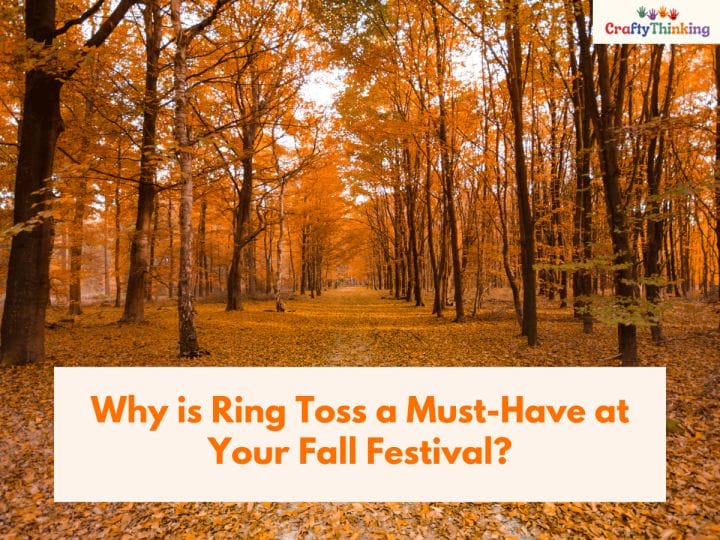 Ring toss is a classic game that's easy to set up and can be enjoyed by attendees of all ages.
By giving it an autumn twist, such as using rings to encircle pumpkins or fall-themed stakes, it becomes a delightful addition to any fall festival.
Looking for Activity Ideas? Fall Festival Has You Covered!
Fall festivals are a treasure trove of activities. From hayrides and corn mazes to crafting sessions where attendees can make autumn-themed crafts, there's no shortage of fun and engaging activities to keep everyone entertained.
Need Ideas for Your Fall Festival? Here's What to Consider!
When planning your fall festival, consider incorporating activities that resonate with the season.
Think of apple bobbing, pumpkin carving contests, and even a fall foliage photo booth to capture the essence of autumn.
Why Fall Festival is the Perfect Celebration of Autumn?
The fall festival is the perfect celebration of autumn because it encapsulates the season's essence.
From the vibrant colors of falling leaves to the cozy atmosphere and the scent of pumpkin-spiced treats, it offers a unique experience that brings communities together to cherish the beauty of fall.
Frequently Asked Questions 
Here are some frequently asked questions about Activities for Fall Festival. Get some quick answers to everything you need to know.
What activities mid autumn festival?

Oh, the Mid-Autumn Festival is one of my favorites! It's a time when families come together to enjoy mooncakes, light up beautiful lanterns, and of course, gaze at the mesmerizing full moon.

It's such a magical experience!

What activities are at fall festivals?

Fall festivals are a cornucopia of joy! There are hayrides that take you through scenic routes, pumpkin decorating sessions where you can let your creativity shine, thrilling corn mazes to navigate, and live music that gets everyone dancing.

It's the essence of autumn wrapped up in one event!

Did you bowl with a pumpkin before?

Oh, yes! Pumpkin bowling is such a hoot. I tried it at a local fall festival last year, and let me tell you, it's harder than it looks but oh-so-fun!

Did you consider a book corner for your fall festival?

Absolutely! Last year, I set up a cozy book corner with autumn-themed stories. It was a hit, especially as the evening got chillier.

People curled up with a blanket, a cup of hot cider, and a good book. Pure bliss!

Did you enjoy our fall festival party ideas?

I absolutely loved them! Every idea brought a fresh perspective, and I can't wait to incorporate some of them into my next fall festival gathering.

Did you enjoy our fun party game ideas for your fall festival?

Oh, they were a blast! Games are the heart of any festival, and your ideas added that extra touch of fun and excitement.

Do you have a better fall festival game idea?

Well, one game that's always a hit at my gatherings is "Leaf Pictionary." We use fallen leaves as our canvas and draw on them with markers. It's a fun twist on the classic game and perfect for the season!

Do you plan on having your own fall festival event at home or at your school?

I'm planning one for my backyard this year! I've got a list of activities lined up, from apple bobbing to a mini hay maze for the kids.

My neighbors and friends are already buzzing with excitement. Fall festivals are the best!
Wrapping Up Activities for Fall Festival
As the harvest festival season approaches, the anticipation for Activities for Fall Festival grows, promising a blend of tradition and innovation.
The essence of fall festival fun lies not just in the vibrant colors of the season but in the myriad of fall festival party ideas that cater to both young and old.
From the classic fall game challenges to the exhilarating fall carnival games, there's no shortage of fun activities to engage in.
If you're seeking inspiration, there are countless fall festival ideas to get you started for your next fall festival.
The ambiance is further elevated with soulful music and, of course, the joy of participating in festivals and winning prizes.
It's a time where adults and kids come together, finding activities that are especially fun and tailored for all age groups.
With so many fun opportunities to explore, the fall festival truly celebrates the spirit of the season, making it an event to look forward to every year.
If you enjoyed this article about Activities for Fall Festival and would like to learn more, please leave a comment below.