Activities for Spring: 25 Best Spring Activities for Kids and Families
There are numerous Activities for Spring that are not only fun but also educational and entertaining for both kids and adults.
Spring is a wonderful time of the year to get outside and enjoy the beautiful weather.
It is the perfect time for families to engage in outdoor activities and create lasting memories.
Keep reading to discover the 25 best activities for Spring and get ready to embrace the season of new beginnings with endless joy, creativity, and quality time with your family and friends!
You might also like:
What are Activities for Spring?
Activities for Spring are a diverse range of engaging pursuits that take advantage of the pleasant weather and blossoming nature.
From outdoor adventures and creative crafts to gardening and sports, these activities aim to celebrate the season and provide opportunities for individuals and families to connect with nature and enjoy the beauty of spring.
25 Best Activities for Spring
Welcome to our guide on the 25 best activities for Spring!
As the weather starts to warm up and nature comes alive with vibrant colors, it's the perfect time to engage in fun and fulfilling experiences with your family and friends.
From gardening and outdoor adventures to creative crafts and culinary delights, we have compiled a diverse list of activities that will make your spring season memorable and full of joy.
So, let's embrace the spirit of renewal and dive into this exciting collection of springtime activities that will surely brighten your days!
1. Gardening and Planting
Spring is the perfect time to start a garden.
Get your hands dirty by preparing the soil, planting seeds, and watching your garden come to life with vibrant blooms and fresh vegetables.
2. Nature Walks and Hiking
Take advantage of the milder weather by exploring nearby parks and hiking trails.
Observe the blossoming flowers, listen to the sweet melodies of singing birds, and breathe in the refreshing scents of nature.
3. Picnics in the Park
Pack a blanket and a delicious picnic basket filled with fresh fruits, sandwiches, and snacks.
Find a scenic spot in the park and enjoy a leisurely afternoon in the great outdoors.
4. Arts and Crafts
Bring out your creativity by engaging in various arts and crafts projects.
Use colorful paints to create spring-themed artworks, make paper flowers, or decorate Easter eggs.
5. Spring Cleaning
Open the windows, let in the fresh air, and declutter your living space.
Spring cleaning is a great way to freshen up your home and create a clean and organized environment.
6. Outdoor Sports
Get active and enjoy outdoor sports such as soccer, frisbee, or volleyball.
It's an excellent opportunity to bond with friends and family while getting some exercise.
7. Visit a Farmer's Market
Explore local farmer's markets to discover fresh produce, homemade goods, and unique crafts.
Support local vendors and enjoy the vibrant atmosphere of these bustling markets.
8. Flower Arranging
Bring the beauty of spring indoors by arranging fresh flowers.
Visit a local flower shop or pick your own wildflowers to create stunning floral arrangements that breathe life and color into your home.
9. Bike Rides
Hop on a bicycle and explore your neighborhood or nearby trails.
Ride through scenic routes, feel the breeze on your face, and enjoy the sense of freedom that cycling brings.
10. Plan a Spring BBQ
Invite friends and family over for a spring barbecue.
Fire up the grill and savor delicious grilled meats, veggies, and seasonal treats.
Add some fun outdoor games to keep everyone entertained.
11. Visit a Botanical Garden
Immerse yourself in the beauty of nature by visiting a local botanical garden.
Explore the diverse plant collections, learn about different species, and enjoy the tranquility of these lush oases.
12. Start a Herb Garden
Cultivate your own herb garden by planting aromatic herbs such as basil, mint, and rosemary.
Not only will you have fresh herbs to enhance your culinary creations, but it's also a delightful activity for all ages.
13. Outdoor Yoga or Meditation
Find a peaceful spot in nature, such as a park or garden, and practice yoga or meditation outdoors.
Connect with your mind, body, and the natural surroundings for a revitalizing and grounding experience.
14. Make Spring Crafts with Recycled Materials
Get crafty and eco-friendly by using recycled materials to make spring-themed crafts.
From creating flower pots using old containers to crafting wind chimes from recycled materials, the possibilities are endless.
15. Have a Family Game Night
Gather your loved ones and indulge in a fun-filled family game night.
Pick board games, card games, or outdoor games for some friendly competition and quality time together.
16. Fly a Kite
Take advantage of the windy spring days and fly a kite at the park or beach.
Watch as your colorful kite soars through the sky, bringing joy and excitement to both children and adults.
17. Go Berry Picking
Visit a local berry farm and indulge in fruit picking.
Strawberries, blueberries, and raspberries are often in season during spring.
Fill your baskets with these juicy treats and enjoy them fresh or in delicious recipes.
18. Visit a Theme Park or Fair
Enjoy thrilling rides, indulge in tasty treats, and have a blast at a local theme park or fair.
Spring is the perfect time to enjoy outdoor attractions before the summer crowds arrive.
19. Outdoor Movie Night
Set up a cozy outdoor movie night in your backyard or local park.
Grab some blankets, popcorn, and your favorite movies for a memorable evening under the stars.
20. Try Geocaching
Explore the world of treasure hunting by participating in geocaching.
Use a GPS device or smartphone to find hidden caches while enjoying the great outdoors and the thrill of discovery.
21. Have a DIY Photo Shoot
Capture the beauty of spring by having a DIY photo shoot.
Find a picturesque location, whether it's a blooming garden, a field of wildflowers, or a quaint street lined with cherry blossom trees.
Get creative with props and outfits that reflect the vibrant colors and energy of spring.
Pose for photos individually, with your family, or even incorporate furry friends for some adorable shots.
Don't forget to embrace the natural lighting and the blossoming backdrop to capture those perfect moments.
22. Set Up a Nature Scavenger Hunt
Engage in an exciting activity that combines outdoor exploration and problem-solving by setting up a nature scavenger hunt.
Create a list of items or natural wonders to find, such as specific flowers, different types of leaves, or even animal tracks.
Divide into teams or compete individually to see who can find everything first.
It's a fantastic way to encourage curiosity, observation skills, and appreciation for the wonders of the natural world.
23. Visit a Butterfly House or Insectarium
    Delve into the fascinating world of insects and butterflies by visiting a butterfly house or insectarium. These facilities provide opportunities to observe these delicate creatures up close, learn about their life cycles, and discover the essential role they play in the ecosystem. It's an educational and awe-inspiring experience that will leave a lasting impression on both children and adults alike.
24. Create a DIY Terrarium
Get your hands dirty and create your own mini garden inside a terrarium.
Choose a clear glass container, layer it with rocks, charcoal, and soil, and then carefully arrange small plants, moss, and decorative elements.
Terrariums are low-maintenance and can add a touch of natural beauty to any corner of your home.
It's a wonderful way to bring a piece of the outdoors inside and nurture your green thumb.
25. Visit a Local Zoo or Wildlife Sanctuary
 Springtime is when many animals become more active, making it an ideal season to visit a local zoo or wildlife sanctuary.
Observe a wide range of captivating creatures, from majestic big cats to exotic birds and playful primates.
Some establishments offer interactive experiences, such as feeding sessions or behind-the-scenes tours, that allow you to encounter animals up close and learn about conservation efforts.
These 25 best activities for spring offer a wide range of options to suit everyone's interests and age groups.
From creative endeavors to outdoor adventures, each activity celebrates the beauty and joy that spring brings.
Embrace the season of renewal, growth, and blooming life by immersing yourself in these delightful activities with your loved ones.
Create memories, bask in the beauty of nature, and cherish the time spent together during this special time of year.
Spring Activities for Kids
Are you searching for engaging and fun-filled activities to entertain your kids during the wonderful season of spring?
Look no further! Our guide on spring activities for kids is here to inspire and delight young minds.
From nature explorations and outdoor adventures to creative crafts and imaginative play, we have curated a list of activities that will keep your little ones entertained and excited.
Let's make this spring a time of joy and discovery for your children as they embrace the beauty and wonders of the season.
Bestseller No. 1
WATINC 32 Packs Spring Flower Craft Kit, Make Your Spring DIY…
What You Can Get – You will receive 32 packs crafts, including 32 base cards and 32 flower cards (in 8 styles), coming with…
Suitable Size & Good Material – 6.3*3.2 inch, 6.6*3.6 inch (see the picture 2) , our Mather's Day crafts are made of…
Interesting and Educational – Our art craft set brings great help for kids' patience, recognition, creation, hand-eye…
Funny Activity – These spring DIY flowers crafts are easy, but safe and fun! Surely will bring your kids a happy childhood…
Bestseller No. 2
Winlyn 24 Sets Rainbow Suncatchers Ornaments Decorations DIY Window…
Quantity: DIY rainbow suncatcher paint art craft kits include 24 pcs rainbow suncatchers in 6 designs, each design has 4 pcs….
Color: These transparent rainbow window suncatchers are shaped like a rainbow arching between two cute clouds and accented…
Size: Rainbow sun catchers are about 4.1″ wide and 2.7″ tall. Each bottle of suncatcher paint is 0.2 fl oz/6ml in capacity….
Material: Window paint art suncatchers are made of transparent plastic. Suncatcher paint is translucent and sun-through when…
Bestseller No. 3
Bestseller No. 4
TREACLUB 36 Packs Spring Craft Kits for Kids, DIY Spring Flower…
🌷【Package Includes】You will get 36pcs Spring elements body cards in 6 styles, each style has 6pcs, measuring about…
🐌【Spring Element Design】There are 6 kinds of colorful and lovely patterns on this spring time DIY craft kit, including…
🐝【High Quality Material】Our Flowers Bug Craft Kits are made of 300GSM cardstock, and covered with film on patterned…
🦋【Enjoy DIY Fun】Just release your creativity and imagination to DIY these fresh spring games with your kids! this is a…
Bestseller No. 5
Fennoral 12 Pack Wind Chime Kit Fall Craft Kits for Kids Wooden Arts…
Wind Chime Kit:the DIY wooden wind chimes kit for kids include 12 x wooden fish bone (4 designs, 3 of each),36x wind chime…
Inspire Kids Imagination:This wind chime crafts for kid scan stimulate the imagination of children, which can assemble and…
Craft Project For Kids:Paint your favorite color on the wooden fish bone, and then go through the holes of wood chips and…
High Quality Material:This DIY fish bone wind chime kits for toddler are mainly made of wood, smooth surface, neatly cut, the…
Bestseller No. 6
8 Sets Easter Craft Kits Foam Stickers Easter Wreath Signs Decorations…
Easter Foam Stickers Set : You will get 8 pieces of foam Easter wreath with 225 glitter foam Easter stickers, 200 assorted…
Size Information: Easter foam shapes stickers set craft kits include all Easter craft supplies you need, Foam Easter wreath…
Quality Material: Foam Easter egg ornaments are made of soft EVA foam and Easter egg bunny foam stickers come with adhesive…
Easter Diy Design:These round Easter craft foam wreath bases are 4 colors in yellow, blue, pink and white, Easter foam crafts…
Bestseller No. 7
FaCraft Make an Easter He Lives Sticker Scenes,10.8″x 3.9″ Kids DIY…
EASTER CRAFT KIT: Easter stickers set include 12 backgroung and 12 sheets stickers.
STICKER MEASUREMENT: The background is 10.8″x 3.9″,stickers: 3″x 1″
FUNNY EASTER ACTIVITY FOR KIDS: Kids will love the colorful stickers and the vibrant scenes complement each other…
PERFECT EASTER PARTY SUPPLIES: Use As An Easter Basket Stuffer Or Easter Party Favors & Toys To Show Jesus Is The Reason For…
Bestseller No. 8
24 Pack Valentine's Day Animal Crafts for Kids DIY Valentine's Day…
What You Will Get: the package contains 24 pieces of craft kit for kids in 8 different style animals, and some animal body…
Proper Size: these arts and crafts for kids measure about 12 cm/ 4.72 inches, easily be stored; The size is proper to make…
8 Cards with Different Patterns: these cards for kids have 8 different animals, ladybug, turtle, monkey, elephant, puppy,…
Reliable Material: our assorted animals craft kits are made of thick paper, reliable and sturdy, safe and colorful, not easy…
Bestseller No. 9
Sale
Bestseller No. 10
Frienda 480 Pcs Buggy for Bugs Shape Stickers for Kids Bee Ladybug…
What you will get: the package comes with 480 pieces of butterfly bee ladybug stickers for kids in total, each piece measures…
Exquisite design: this self adhesive spring dragonfly stickers have bright spring colors and adorable patterns, like…
Quality material: these spring summer butterfly ladybug stickers are made of self-adhesive and their surface is covered with…
Easy to use and clean: the spring summer bee theme stickers are self adhesive, they are easy to paste and clean with no…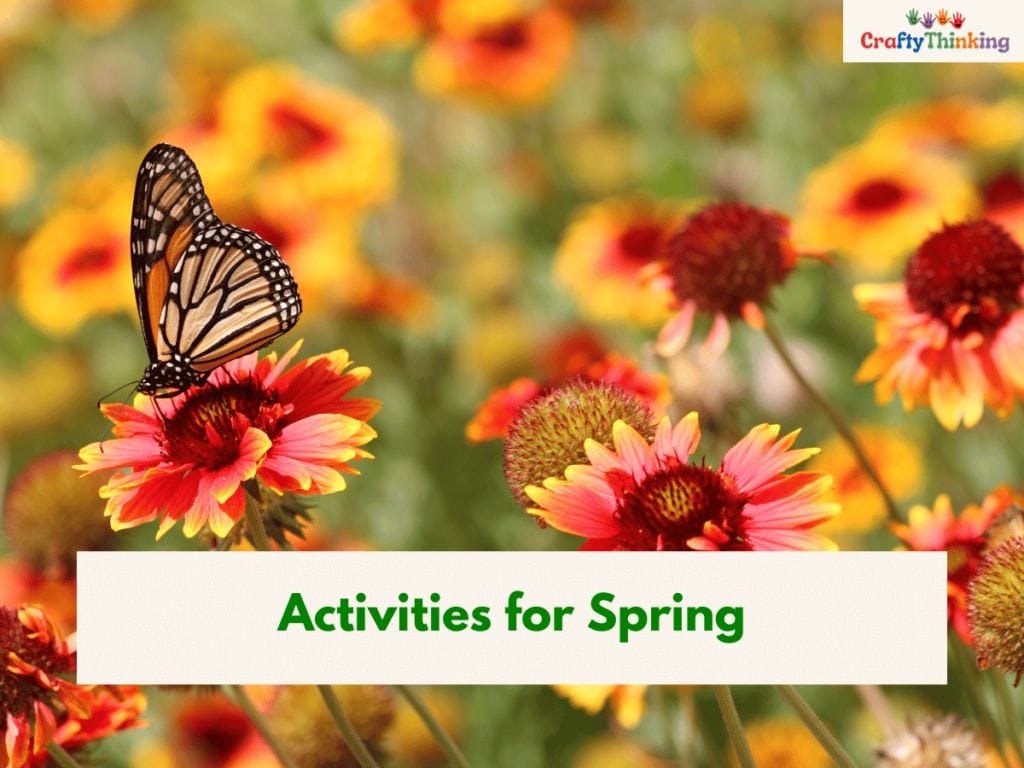 Activities for Spring 
Activities for spring refer to the various outdoor activities that can be enjoyed during this season.
Springtime is a time of renewal and growth, and it offers the perfect opportunity to engage in different fun-filled activities with your loved ones.
Outdoor Activities
When the weather starts getting warmer, it's time to put on your outdoor shoes and head out for some outdoor adventures.
Outdoor activities are a great way to make the most of the spring weather and enjoy the beauty of nature.
Whether it's hiking, camping, or simply going for a walk in the park, there are plenty of outdoor activities to suit everyone's interests.
Fly a Kite
Flying a kite is a classic springtime activity that both kids and adults can enjoy.
Grab a colorful kite and head to an open field or beach with your little ones.
Let the wind carry your kite high up in the sky as you run around and have fun.
It's a simple yet exhilarating activity that will surely bring a smile to everyone's faces.
Puddle Jumping
Spring showers often leave behind puddles, and what better way to embrace the springtime than by jumping in them?
Put on your rain boots and let your little ones jump and splash around in the puddles.
Puddle jumping is a fun and playful activity that allows kids to enjoy the rainy weather while getting some exercise.
What are Spring Activities?
Fall Festival Ideas encompass a range of activities such as pumpkin carving, hayrides, costume contests, and themed crafts that celebrate the essence of autumn.
Fun Spring Activities
When it comes to spring activities, there are plenty of options to choose from.
Whether you prefer outdoor adventures, exploring nature, or engaging in creative projects, there is something for everyone.
Cherry Blossom Viewing
Cherry blossoms are one of the most iconic symbols of spring.
Take a trip to a park or botanical garden where cherry blossoms are in full bloom and enjoy the breathtaking beauty of these delicate flowers.
Plan a picnic under the cherry blossom trees and spend a relaxing day surrounded by nature's beauty.
Bike Ride in the Park
Springtime is the perfect season for a family bike ride.
Dust off your bikes, put on your helmets, and head to a nearby park or bike trail.
Enjoy the fresh air and scenic views as you pedal your way through nature.
It's a great activity to stay active and explore the outdoors together as a family.
Scavenger Hunt
A scavenger hunt is a fun and interactive activity that can be enjoyed by both kids and adults.
Create a list of items or clues and hide them around your backyard or a local park.
Split into teams and see who can find all the items first. It's a great way to encourage teamwork, problem-solving, and outdoor exploration.
What are some Fun Spring Activities for Kids
Fall Festival Ideas encompass a range of activities such as pumpkin carving, hayrides, costume contests, and themed crafts that celebrate the essence of autumn.
Fun Spring Activities for Kids
Springtime is especially exciting for kids as they get to experience the beauty of nature coming back to life.
There are plenty of fun activities for kids to engage in during this season that will not only keep them entertained but also allow them to learn and grow.
Feed the Ducks at the Pond
Take your little ones to a nearby pond and bring along some bread crumbs to feed the ducks.
It's a simple yet enjoyable activity that allows kids to connect with nature and learn about different types of birds.
They will love watching the ducks gather around and enjoy their snack.
Picking Dandelions
Dandelions are a common sight during the spring season.
Take your kids on a dandelion-picking adventure and show them how to make wishes by blowing the fluffy seeds.
It's a fun and imaginative activity that allows kids to appreciate the small joys of nature.
Spring-themed Crafts
Engage your little ones in spring-themed crafts to unleash their creativity.
From making paper flowers to creating DIY bird feeders, there are endless craft ideas that will keep your kids entertained while also allowing them to explore different textures and materials.
It's a great way to spend quality time together and foster their artistic abilities.
What is a Spring Bucket List?
Fall Festival Ideas encompass a range of activities such as pumpkin carving, hayrides, costume contests, and themed crafts that celebrate the essence of autumn.
Spring Bucket List
Create a spring bucket list to make the most of this vibrant season.
A bucket list is a collection of activities or goals that you want to accomplish within a specific timeframe.
Here are a few ideas to get you started:
Plant a Garden
Spring is the perfect time to start a garden. Gather some gardening tools, choose your favorite flowers or vegetables, and get your hands dirty.
Planting and nurturing a garden not only enhance the beauty of your surroundings but also teaches valuable lessons about responsibility and patience.
Go on a Nature Walk
Take a leisurely stroll through a nearby park or nature reserve and immerse yourself in the sights, sounds, and scents of nature.
Use this opportunity to teach your kids about different plants, animals, and the importance of conservation.
It's a great way to enjoy the beauty of spring while also learning about the environment.
Make a Springtime Playlist
Music has the power to uplift our spirits and create a joyful atmosphere.
Create a playlist of your favorite springtime songs and play it during family gatherings, picnics, or while engaging in other outdoor activities.
Music adds an extra layer of enjoyment and sets the mood for a wonderful springtime experience.
What are Activities for Spring Families?
Fall Festival Ideas encompass a range of activities such as pumpkin carving, hayrides, costume contests, and themed crafts that celebrate the essence of autumn.
Activities for Spring Families
Spring is a great time for families to bond and create lasting memories.
Engaging in activities together not only strengthens family relationships but also provides opportunities for learning, laughter, and fun.
Picnic in the Park
Pack a delicious meal, a cozy blanket, and head to a nearby park for a picnic.
Enjoy the fresh air, sunshine, and delicious food while spending quality time together as a family.
It's a simple yet wonderful way to escape the daily routine and create memories that will last a lifetime.
Visit a Local Farm
Take a trip to a local farm and experience the joys of farm life.
Let your kids interact with different animals, try their hand at milking a cow, or indulge in some farm-fresh produce.
It's a hands-on learning experience that will not only entertain your little ones but also teach them about the value of hard work and where their food comes from.
Have a Family Movie Night
On a cozy spring evening, gather the family together for a movie night.
Prepare some popcorn, dim the lights, and enjoy a family-friendly movie that everyone can enjoy.
It's a great way to unwind, relax, and enjoy each other's company after a day filled with springtime activities.
What Are the Top Outdoor Activities for Spring Suitable for All Ages?
Spring is the season of growth and new beginnings, and it offers a plethora of activities to try.
From jumping in puddles with boots to exploring the great outdoors, there's no shortage of fun things to do in spring.
Whether you're looking to enjoy the sunshine, admire blooming flowers, or explore a new farmer's market, there's something for everyone.
Don't forget to make a list of spring activities to ensure you stay busy all season long.
How Can Families Make the Most of Spring Break with Fun Activities?
Spring break is the perfect time for families to bond and enjoy the warmer weather.
One of the best spring activities for families is to take your family on a bike ride or spend an afternoon at the farmer's market.
If you live near a park or forest, it's a great way to get outdoors and see how many different types of blooming flowers you can spot.
For those looking for indoor activities, setting up a table for crafting mother's day gifts or creating a free printable spring bucket list can keep kids engaged and excited.
Which Spring Activities Are Perfect for Toddlers and Young Children?
For the little ones, spring is also a time of wonder and exploration. Jumping in puddles after a spring day rain or visiting a petal-filled garden are sure to make your little one's day.
Activities like making a big bucket of DIY chalk paint for the front porch or setting up a simple scavenger hunt in the backyard are perfect spring activities that combine fun and learning.
And if you've never tried it, planting a garden and growing your own herbs can be a delightful activity that combines fun times and education.
Why Are Spring Activities Essential for Family Bonding and Growth?
Spring symbolizes growth and new beginnings, making it the ideal season for families to bond and create lasting memories.
As the weather warms, families can step out of their winter hibernation to enjoy the outdoors, explore new places, and make a day of fun family activities.
From riding bikes to visiting the farmer's market, spring offers countless opportunities for families to connect and enjoy the season together.
Activities help foster communication, understanding, and create cherished memories that last a lifetime.
How Can Flying a Kite Enhance the Springtime Experience for Families?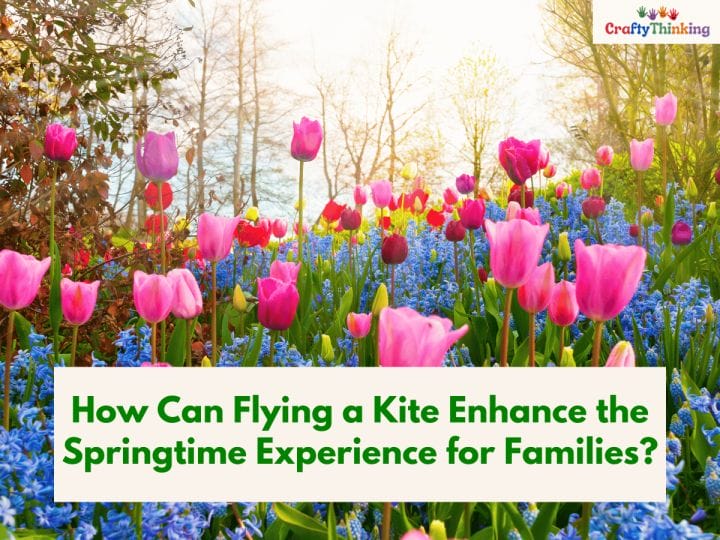 Flying a kite is one of my favorite spring activities. There's something magical about watching a kite dance in the spring breeze, surrounded by blooming flowers.
It's a delightful thing to do this spring, offering both relaxation and excitement, and it's a must-add to any spring bucket list.
What Makes a Scavenger Hunt One of the Best Things to Do in Spring?
Ah, scavenger hunts! They're a fantastic way to explore the outdoors and appreciate the beauty of spring.
From spotting the first petal of the season to finding uniquely shaped leaves, scavenger hunts help you make lasting memories.
Plus, they're one of the best activities to keep kids engaged and curious about nature.
Where Can Families Experience the Beauty of Cherry Blossoms During the Spring Season?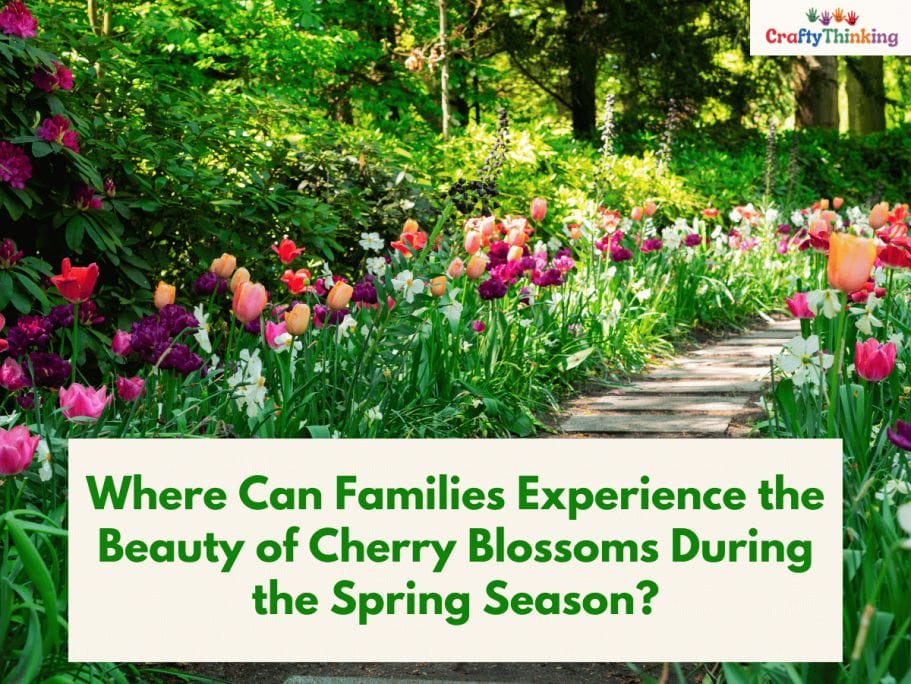 Cherry blossoms are the epitome of spring's beauty.
While many travel to famous spots like Japan or Washington D.C., local parks and botanical gardens often have these ethereal trees too.
It's spring, after all, and you'll get to witness these blossoms in their full glory, making it one of my favorite spring sights.
Why is a Bike Ride Considered a Perfect Spring Activity for Kids and Adults Alike?
Riding a bike amidst the fresh spring air is rejuvenating.
It's one of those favorite spring activities that allow you to feel the warmth of the sun, hear the chirping of birds, and see the world come alive after winter.
Whether you're exploring a new trail or just cycling around the neighborhood, it's a wonderful way to bond with family.
How Does Springtime Differ from Other Seasons in Terms of Activities and Experiences?
Spring is a season of renewal and growth. It's the time when nature awakens, offering a plethora of activities to help families reconnect with the outdoors.
From arts and crafts using petals and leaves to simply putting on boots to explore muddy trails, spring provides unique experiences that other seasons just can't match.
What Are Some Fun Things Families Can Engage in During the Spring?
Spring is bursting with activities! From crafting with nature's bounty to planning picnics in blooming meadows, the options are endless.
One of my top recommendations? Make a plan to plant a family garden.
Not only will you enjoy fresh produce, but the process is also a beautiful bonding experience.
Why Do Kids Find Jumping in Puddles So Enticing During the Spring?
Jumping in puddles is a simple joy of childhood. After a spring shower, the world becomes a playground of reflections and ripples.
For kids, it's an adventure, a chance to make a splash and see the world from a different, wetter perspective!
How Can Families Safely Feed the Ducks and Engage with Nature in Spring?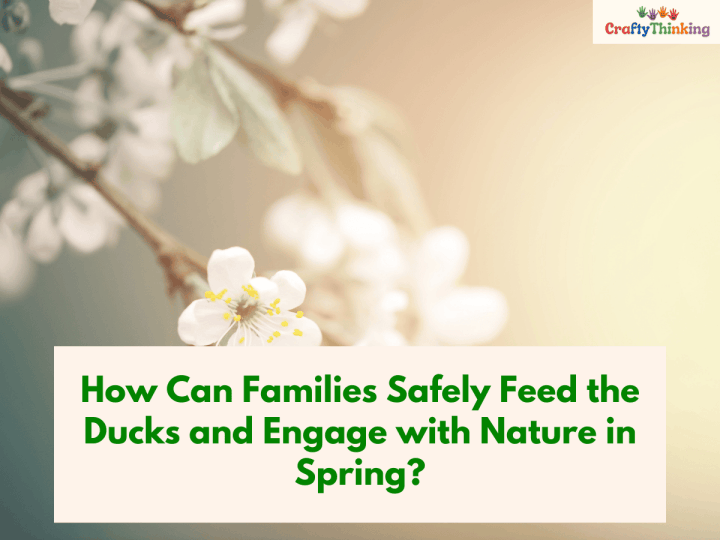 Feeding ducks is a serene activity, allowing families to interact with wildlife. However, it's essential to ensure we're giving them appropriate food.
Research or consult local guidelines on what's safe for ducks. Often, oats or duck pellets are recommended over bread.
It's a lovely way to teach kids about nature and responsibility.
What Activities Can Kids Do with Dandelions, the Iconic Flower of Spring?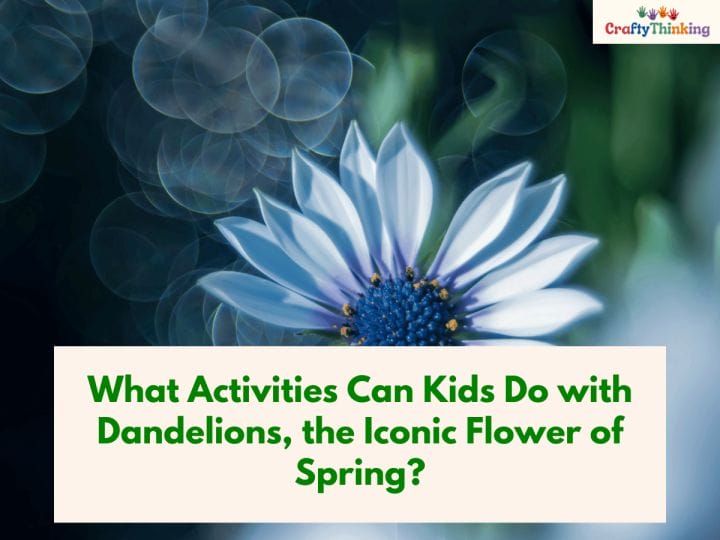 Dandelions are more than just weeds; they're a symbol of spring and a source of fun.
Kids can make dandelion crowns, use the petals in arts and crafts, or even try making dandelion jelly with adult supervision.
They're a versatile flower, perfect for various springtime activities.
What Are Some Creative Ideas for Kids to Make the Most of Spring?
Spring is a canvas of creativity for kids. They can craft flower bouquets, paint landscapes inspired by spring's colors, or even set up a mini farmer's market in the backyard with home-grown produce.
The key is to let their imagination run wild and enjoy the outdoors.
Why is Riding a Bike Such a Popular Activity During the Spring Season?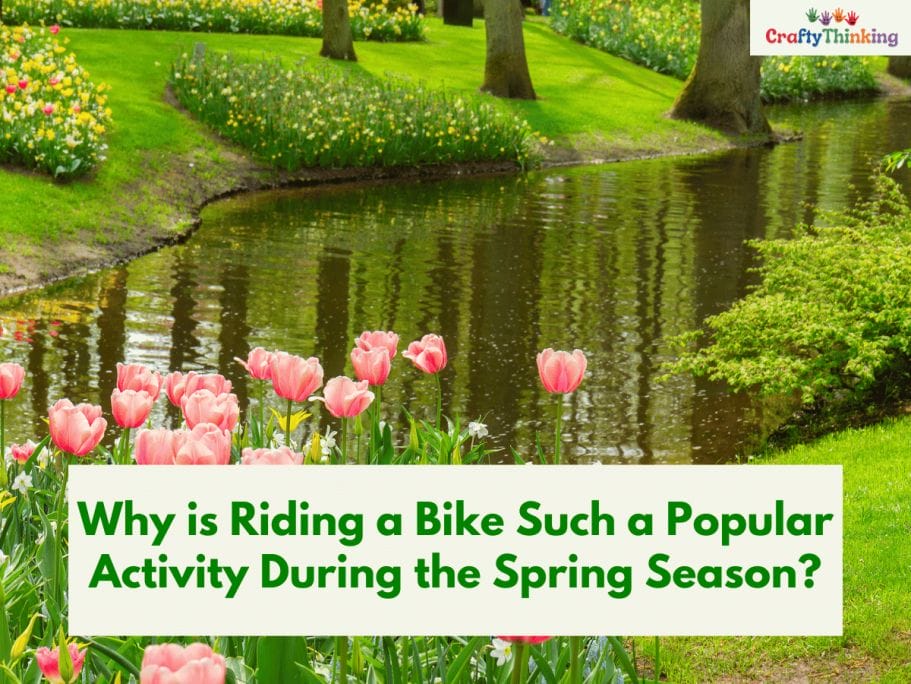 There's a freedom in feeling the wind rush past as you ride a bike, especially when the world is painted in spring's vibrant colors.
It's an activity that combines exercise with exploration, making it a favorite for many during this season.
Frequently Asked Questions
Here are some frequently asked questions about Activities for Spring. Get some quick answers to everything you need to know. 
What activity can we do in spring?

Spring is a canvas of creativity and nature's beauty. I absolutely adore indulging in arts and crafts inspired by the season, like creating floral arrangements or painting landscapes.

It's also the perfect time for family picnics amidst the blossoming flowers and vibrant greenery.

What is the most common spring activity for children?

Children, including my younger family members, are always eager to fly kites during spring.

The joy of seeing their kites soar against the backdrop of a clear blue sky, or jumping in freshly formed puddles after a light spring rain, is unparalleled.

What should I do on the first day of spring?

The first day of spring is a celebration of renewal! I'd recommend crafting a spring-themed wreath for your door or starting a journal to document all the spring activities and memories you'll create.

It sets the tone for a season filled with joy and creativity.

What do you enjoy in spring?

Oh, where do I begin? Spring is a symphony of colors and fragrances.

I cherish every moment spent crafting with petals, organizing family picnics, and just basking in the gentle warmth of the sun.

It's a season that truly warms the heart.

What do people enjoy in spring?

Spring is a season of joy and rejuvenation. Many, including myself, revel in gardening, birdwatching, and participating in spring festivals.

The allure of fresh blooms, chirping birds, and the promise of summer just around the corner makes spring a favorite for many.

Why is spring my favorite season?

Spring is like nature's grand performance, showcasing life in its most vibrant form.

The blend of artistry in nature, from blooming flowers to the melodies of birds, coupled with the joy of spring arts and crafts, makes it an unbeatable season for me.

How do you feel in the spring season?

Spring fills me with a sense of wonder and creativity. Every blossom, every petal feels like nature's way of inspiring us to create, celebrate, and cherish the beauty around us.

How can I enjoy spring at home?

To immerse yourself in the essence of spring at home, consider setting up a crafting corner with spring-themed projects.

From creating floral centerpieces to painting spring landscapes, there's so much to do.

And don't forget to open those windows, let the fresh air in, and maybe even set up a cozy reading nook on your balcony or porch to soak in the season's beauty.
Wrapping Up Activities for Spring
In conclusion, spring is a wonderful time to engage in fun and creative activities with your loved ones.
Whether it's getting crafty with colorful Easter egg decorating, going on nature walks to admire blooming flowers, or organizing a family picnic in the park, there are countless ways to make lasting memories together.
By trying out these 25 best spring activities for kids and families, you can embrace the beauty of the season and create bonds that will last a lifetime.
So, grab your art supplies, pack a picnic basket, and let the joy of spring fill your hearts and homes!
If you enjoyed this article about Activities for Spring and would like to learn more, please leave a comment below.