Wonderful Valentines Day Heart Card
Valentines Day Heart Card
Valentine's Day is an annual event held on February 14 each year to show that we love and care for others. On this day we make our close one fell special and present gifts, such as teddies, roses, chocolates or a dress or what they like.
Let us celebrate this Valentine's Day happily and create beautiful memories with our loved ones. While costly roses and chocolate win this day, but there is nothing more special than homemade cards. This Easy Step By Step Tutorial Valentines Day Crafts For Kids- Valentines Day Heart Card.
Let's make beautiful valentines card and surprise the ones we love. Buckle up and let's get dived in!
WHAT YOU NEED:
Pink colored sheet (or any color of your choice, but we prefer pink or white)
Red glitter sheet
Golden glitter sheet (pink will work too)
Red-colored sheet (also grab more colored sheets and we will need small pieces of each color of the paper)
Glue
Scissors
Pencil or marker (you will need it for some tracing)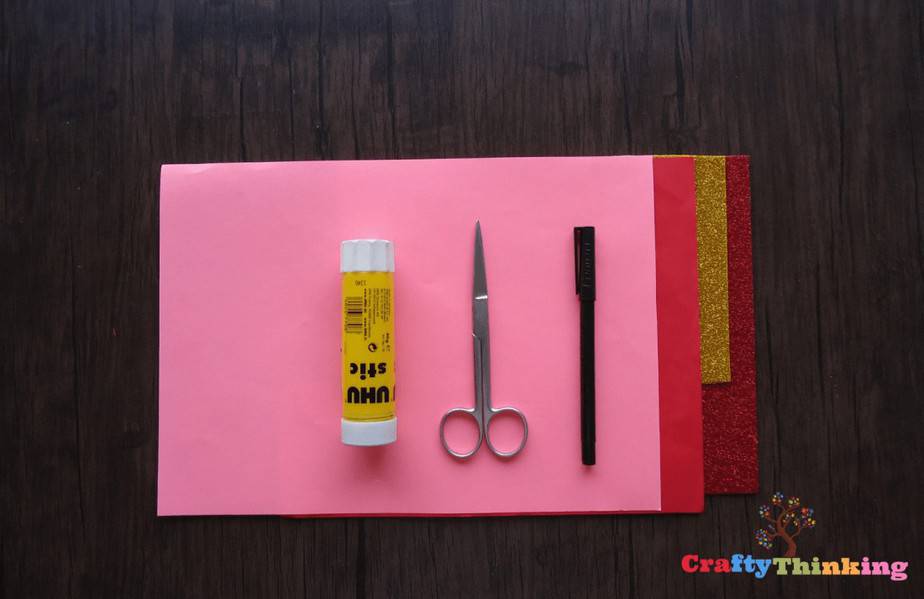 Step 1:
The first step is to take the pink-colored sheet and fold it in the middle vertically. This will make the shape of the card and now we can move on. The steps have carefully been monitored to check that they suit the group of the age for whom the steps are made.
Step 2:
The second step in the list is to grab a red-colored sheet and cut a piece out of it. Fold the paper piece and on the folded side, make the half of the heart shape. Or you can simply draw a heart shape on a red sheet and cut it out.
Besides, cut out the shape to result in a perfect heart. Make sure that the size of the heart is just good for it to fit on the outside of the heart.
Step 3:
Now place the heart cut-out on the outside of the pink lovely card and make sure that it is placed in the center of the card. Now trace the heart on the paper using a pencil or marker, but I prefer a pencil because it will be neater but the marker, on the other hand, will be visible, so it is your choice.
Step 4:
Now cut this heart marked on the outside of the card. Cut it carefully, as messing up at this point will not be good.
Step 5:
Now cut small strips out of different colored paper as we have done. Cut some of them small, some big and some thin and some fat, it is your choice. Try cutting more out of glitter sticker paper.
Step 6:
Now take a strip and apply glue to its back. You can simply remove the sticker from the back of the glitter sheets. There are just a few more steps and then we will be done!
Step 7:
Now it is time to paste the cutouts! Open the card and on the inside of the card begin pasting the strips you glued in Step 6. It will look lovelier if you paste more glitter stickers in the middle of the card!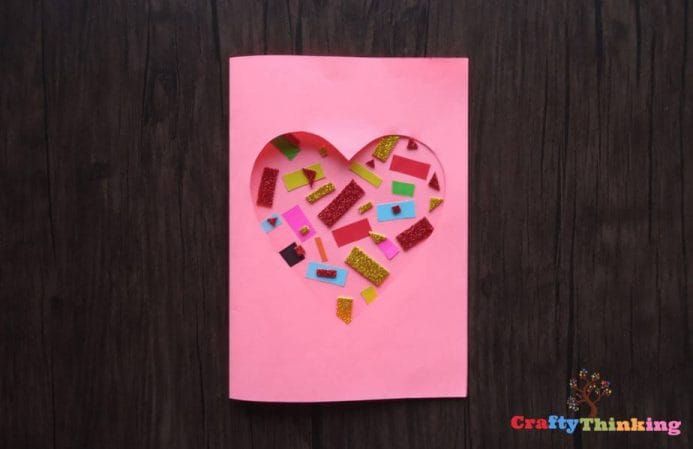 Step 8:
I think that the card looks plain from the outside. Why not we decorate it more? I am going to cut some hearts of different sizes out of different colors of paper and paste them on the outside of the card. We pasted fewer hearts to make the card look decent, but you can paste more in a different pattern.
When it comes to Valentines Day, we all want our loved one to know that they are the most important person in the world. This article will give you some ideas and inspiration for how to show your love this Valentine's day with a personalized heart card. It does not matter if you're six years old or sixty-six; every single person can make their own customized message of love for someone special on February 14th!
If you like this article and would like to know more, please comment below.