Easy Disney Crafts: Donald Duck Crafts
Do you love Donald Duck? If you do, this fun Donald Duck Craft will be right up your alley! From Mickey and Minnie Mouse to Goofy these Disney crafts are sure to make a smile on your child's face. Check out our fun Donald Puppet Craft! Enjoy Donald with this fun Disney crafts printable. Let's Get started!
Materials Needed for the Donald Duck Paper Craft
How to Make the Donald Duck Paper Bag Puppet?
This fun paper bag Donald Duck craft is perfect for kids of all ages! All you need is a paper bag, Disney Cut Out Template, some markers, scissors, and glue. So, gather your supplies and keep reading for the simple step by step instructions.
Donald Duck is a character from the Disney animated film series, Mickey Mouse Clubhouse.
Then print the Disney template.
2. Cut Out the Pieces You'll Need.
Use scissors to cut out the sections for the Pluto Paper Craft.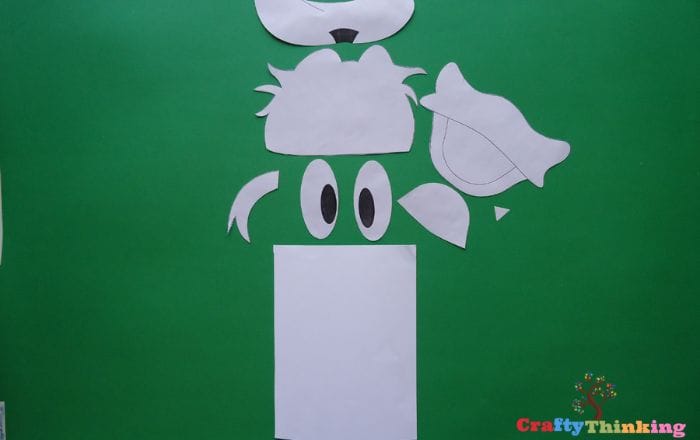 3. Make the Cut Outs
Stick the template onto the required colored paper and cut it out.
4. Add the Body
Glue the yellow-colored rectangular body on the paper bag
5. Attach Glue Donald's Head
Glue Donald Duck head to the body.
6. Add the Eyes
Glue the big oval eyes to the face. (Googly Eyes Optional)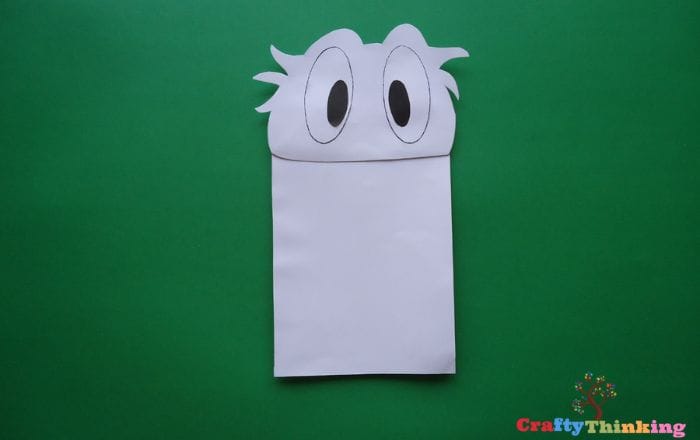 7. Add the Beak
Paste Donald Duck's beak to the face. Then add the mouth
8. Glue on Donald's Hat
Donald is a sailor; so, don't forget to add a deep blue sailor's hat with a black ribbon tied to it and prepare him for a dive! Add some extra detail if you want with a marker.
Thats it! You just created our Donald Duck Crafts
How did your kids crafts Donald Duck turn out? What color did you use to make your Disney Family Crafts out of paper? Don't forget to share your Donald Duck Crafts with us.
We hope you enjoyed our Disney Donald Duck Crafts!
We hope you enjoyed our paper bag Donald Duck puppet for kids! If you liked this article about Donald Duck Crafts for Preschoolers, please leave us a comment and let us know. We'd love to hear from you. In the meantime, be sure to check out our other fun kid's crafts on our website.
What is Donald Duck Crafts?

A Donald Duck Crafts is a Disney-themed paper bag puppet made from a simple brown paper bag. Disney Donald Duck is a cartoon character created by Walt Disney and kids love creating things in his image.
He made his first appearance in 1934 in the animated short film The Wise Little Hen. Donald is a white duck with a yellow-orange bill, legs, and feet. He typically wears a sailor shirt and cap with a bow tie.
Donald is portrayed as an impatient, irritable, and egotistical character who often gets into trouble. Despite this, he is also shown to be friendly, helpful, and loyal to his friends.
Children will have a fun time creating handmade Duck Crafts. Disney is known for its vibrant colors and intricate designs, making them the ideal choices for a casual craft project.
Check out these Paper Bag Puppets Ideas!
Featured
Disney Crafts
Create your own Disney paper bag puppets and put on a show for the whole family.
You can make your own Paper Bag Puppets of Mickey Mouse, Minnie Mouse, Goofy, Donald Duck and more.
Click here to see all our Disney Crafts Paper Bag Puppets.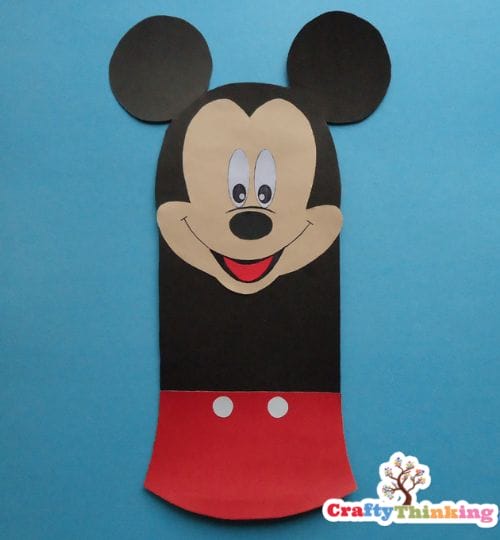 Puppets are a great way to keep kids of all ages amused. Plus, they're really easy to create. In this article, we'll show you how easy it is to make a Mickey Mouse paper bag puppet. This is a great project for kids of all ages, and it's great for art teachers as well! So let's get started!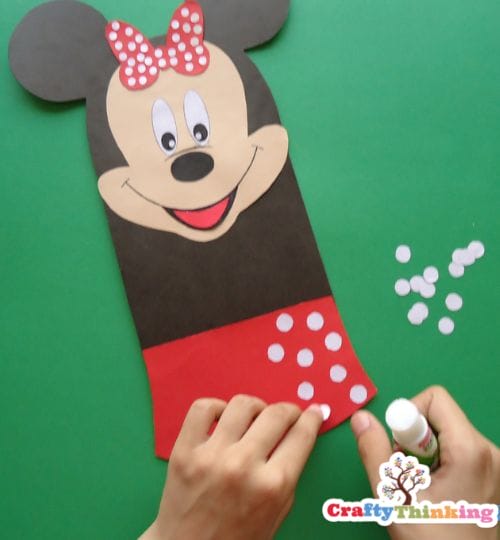 This fun and easy Minnie Mouse Puppet Paper Bag Craft is perfect for children. All you need is a few supplies and about 15 minutes. Your children will love making these cute Minnie Mouse Puppet Paper Bag Craft!
Looking for a fun craft to catch the kids' attention? Try making a paper bag Simba puppet! This easy and fun activity will take only a few minutes to complete. Plus, it's an accessible way for kids to better understand the Lion King movie. Give yourself the opportunity to have fun and be inventive with this Simba paper bag puppet crafting project!
More Arts and Crafts
Donald Duck Paper Bag Puppet Instructions
Download the Donald Duck Crafts Template
Print, and cut out the pieces.
Stick the body, the rectangular white cut out, on the paper bag accompanied by the head at the top.
Secure the big oval eyes and the detailed beak correctly; Donald duck is just in the process of coming to life!
Donald is a sailor; so, don't forget to add a deep blue sailor's hat with a black ribbon tied to it and prepare him for a dive!
Congratulations! You have completed the Donald Duck Puppet!